Satisfied Customer Stories
"I want to thank you for your prompt and excellent service to purchase my 2 vehicles today. I apprec...

They purchased my junk car and I could not be happier with the prompt, professional sevice. They mad...

"Sturtevant is always my first call when it comes to my used auto glass needs." Kent J&F Auto G...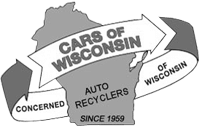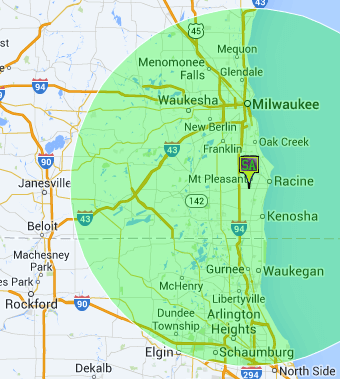 Milwaukee Area Auto Salvage Search
Call Sturtevant Auto for Used Car Parts TODAY!
262- 835 – 2300
Here at Sturtevant Auto we carry a wide selection of used auto parts. Let us do the dirty work for you and research the parts you need! Our own extensive inventory alone is so huge, we can tell you if we have the specific part you are looking in stock fast and efficiently! We have access to a national parts network of affiliated junk yards, making Sturtevant Auto your maximum resource for used auto parts.
Find Used Car Parts in Wisconsin
Upgrade those tired tires, replace that mirror that has a crack or pick up a part to spruce up your car. We sell affordable tires, rims, doors, door panels, batteries and much much more! Make those minor adjustments without breaking the bank or major improvements at an affordable price. We are the Milwaukee area's used auto part preferred choice.
Check out used auto parts from Sturtevant Auto:
State of the Art Auto Parts Locator
Sturtevant Auto Salvage is your one stop to get all your used parts – STOP running all over creation to find more than one part! Call now to check out all of our used inventory!
Your Used Auto Part Search is Over
Fill out our easy to use contact form to get started! One of our helpful expert junk yard representatives will help you find exactly what you need today! Call now to get on your way and back on the roads!
Our Milwaukee-area auto salvage yard carries used parts for most makes and models, including:
Sturtevant Auto Will Take Your Junked Car Off Your Hands!
Our salvage yard (near Milwaukee) will buy your car, no matter the condition! Whether your car is flooded, burnt, or not even working at all, Sturtevant Auto will still take your car and hand you CASH.
We will buy your car, even if it's...