Satisfied Customer Stories
"I want to thank you for your prompt and excellent service to purchase my 2 vehicles today. I apprec...

They purchased my junk car and I could not be happier with the prompt, professional sevice. They mad...

"Sturtevant is always my first call when it comes to my used auto glass needs." Kent J&F Auto G...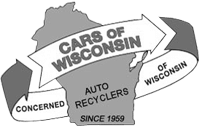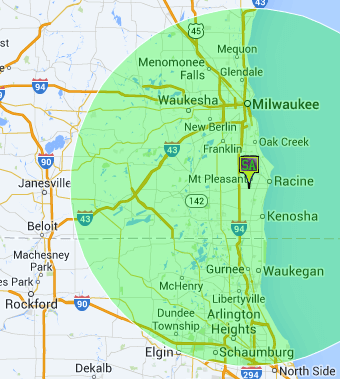 5 Signs Your Transmission is Failing
Get Your Transmission Inspected Before It's Too Late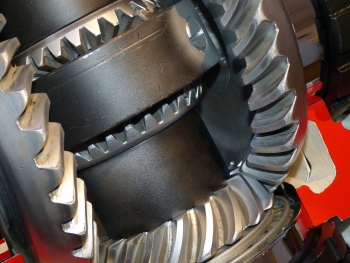 Identify common signs of a failing transmission and save yourself major expense down the road.
If your car or truck is making funny noises and shifting improperly, you've probably got a transmission problem.
Read on for some of the most common indicators of transmission issues—and understand you must get these problems checked out immediately, or you may be facing extremely expensive repairs in the future.
Transmission Slipping

If your car is shifting for no apparent reason and your engine starts making a whining noise, you may have problems with a slipping transmission. RPM readings of above 3,500 or a delay in acceleration can indicate a transmission is slipping. This may be caused by low transmission fluid, or worse, worn transmission bands or gears.

Rough Shifting or Lack of Response

Sometimes a car will refuse to change gears or just won't shift smoothly. If you hear a clunk or feel a hard shift when changing gears, your transmission may be in the beginning stages of failure. Any delayed response in acceleration or movement may be an indication your vehicle is having transmission problems.

Transmission Fluid Leak

Transmissions are sealed units and should never leak. If you notice a bright or dark red spot beneath your car, lay down some cardboard beneath the car and determine if the leak is active. Also check the color of the fluid—if the fluid is a dark brown or black, temperatures are too high and you need to get your transmission inspected.

Allowing a transmission leak without fixing the problem is the most common reason why a transmission breaks down. Get it fixed as soon as possible!

Loud Clunking and Whining

Sometimes, car problems present themselves very subtly and it requires a trained ear to identify the problem. However, when your manual or automatic transmission is giving you trouble, there is no mystery. If you are hearing unusual noises such as whining, buzzing or humming, your transmission may be the source of the problem.

Check Engine Light

This one seems obvious, but the "check engine" or "service engine soon" light often goes ignored. The sensors in the car's engine might pick up on unusual activity from the transmission you can't detect. Don't delay on getting your car serviced when the check engine light pops up. Failing to address a problem with your transmission early on could mean disaster.
What Happens if My Transmission Fails While Driving?
There is no way to accurately predict what will exactly happen when your transmission fails because there are different types of transmission failures. But, if you are driving when it does, your car will most likely no longer accelerate.
My Car Scares Me: What to Do When Your Transmission Goes Out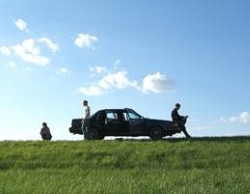 Don't wait until you're stranded before you take your transmission problems seriously.
When your transmission fails, it won't transfer the engine's rotation to your car's wheels. Essentially, your engine will turn but your wheels won't. As long as your brakes are in working order, you will probably survive the ordeal.
Steps to take: If your transmission fails while driving, you will no longer be able to accelerate.
Turn on your emergency lights and pull over
When the car comes to a complete stop, put it in park
Call a towing service immediately
If you are fearful of your transmission failing, know that you will probably be fine, other than having to purchase a repair or new transmission. If you see signs or symptoms of transmission failure or slipping, get it checked out. Don't risk it.
If your transmission has failed and you can no longer keep your car, Auto Salvage near Milwaukee will buy it! We buy all types of cars, even those that can no longer run. We also offer convenient junk car pickups!
Buying Used Transmissions Save You Hundreds of Dollars
Transmission repairs can be extremely expensive. If you're lucky, you may only need $150-$200 to replace a defective transmission solenoid. If you aren't lucky, you may be looking at repairs in the thousands of dollars.
Our salvage yard (near Milwaukee) is full of perfectly functional used transmissions and transmission parts for domestic and import models, including VW, Chevrolet, Chrysler, Ford and Nissan, among many others. Installing a used transmission costs you much less than going brand new.
We have used transmissions for most car manufacturers:
Milwaukee-Area Salvage Yard Gets You Quick Cash for Your Junk Car
Repairing or fully replacing the transmission (new or used) in your 1998 Toyota Corolla is probably too costly to seriously consider. It had a great run, and you've made some lovely memories—it's time to move on. Junk your Chevy Blazer, Honda Accord or Dodge Caravan at our salvage yard in Sturtevant, WI, and we'll get you a better price than you'll find anywhere else.
However, you can turn an unfortunate parting into an opportunity to make some quick cash.
Sturtevant Auto buys your junk cars, offering you the best price near the Milwaukee area. We pull out the remaining usable auto parts and sell them back to our customers at a discounted rate. No one values your junked car like us, so you know we'll give you the best price.
We will come to you, pay you cash on the spot, and pick up your car to bring to our junkyard.
Sturtevant Auto Provides Used Auto Parts for Cheap
Aside from used transmissions, our Milwaukee-area junkyard has a variety of other auto parts for affordable prices. Sturtevant Auto's inventory is always changing - contact our used auto parts dealer today!
Our used vehicle parts inventory includes:







From used batteries to suspension systems, Sturtevant Auto has all the parts you need.