Satisfied Customer Stories
"I want to thank you for your prompt and excellent service to purchase my 2 vehicles today. I apprec...

They purchased my junk car and I could not be happier with the prompt, professional sevice. They mad...

"Sturtevant is always my first call when it comes to my used auto glass needs." Kent J&F Auto G...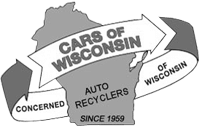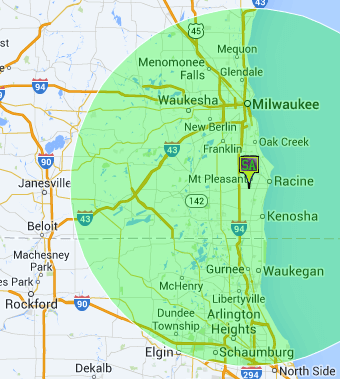 Top 10 Signs You Should Junk Your Car
When It's Time to Junk Your Car at Sturtevant Auto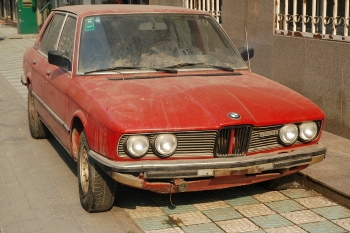 If your car is starting to look like this, you've got to consider junking it.
Selling a car is all about timing. After years of memories with loved ones and adventures with your friends and family in your vehicle, it can be hard to give up your baby. Before you consider junking your car, it's important to make sure you have the timing right. A number of signs could be revealing it's time to junk your vehicle, such as:
Knowing what company to junk your car to can be a hard decision to make as well. Sturtevant Auto is a trusted salvage yard, however, because we will buy your used cars for up to $10,000 dollars! Even with an established minimum payment, no matter HOW junky your vehicle has become, you know you're doing business with a quality company. The only question left you have to ask yourself: Is it time to junk my car?
1. You're Moving Up in the World—Time for a New Car!
Your old car has been with you forever. You probably have a nickname for it, and can remember the day you brought it home for the first time. It might hurt you to even think about it, but after 10 years, you're thinking of getting a new car. There may not be anything wrong with your vehicle at the moment. It has over 100,000 miles, but the brakes have been replaced and your transmission feels fine.

Not all junk vehicles are beat up, broken cars. If you're looking at cars and you discover a car dealer is selling a vehicle attached to impressive or beneficial incentives, junking your car could be a smart move. With some car dealers offering free basic maintenance and other exclusive offers, junking your car could save you money on your new one. Sturtevant Auto pays up to $10,000 dollars for used cars, meaning you could easily get the financial backing you need for that new, great deal.

Do you have a used or broken car and want cash for it now? Try our online calculator for a free quote!
2. The Cost of Repairs is More Than Your Junker's Worth
You know it's time to junk your car when you've got a few bills adding up. Consider your transmission and engine. These two components of your car will break your bank if you're not prepared for their breakdowns, leaving you with a broken car. If you've had your vehicle for 150,000 miles and over and you've never had your engine or transmission replaced, you might be headed for trouble.

Broken or hard to roll windows, torn seats, broken door locks, weak brakes, and seats that will no longer recline may be something you can learn to live with, but is it worth holding on to? All of these repairs by themselves can be affordable, but once you start adding everything up, it can create a hefty dent in your wallet.

Knowing when to junk your ride can really boil down to whether or not you're okay with living in denial. If you're curious about how much your car could sell for, check out our Used Car Calculator to determine the current value of your car!
3. Modern Vehicles Dwarf Your Safety Rating
If your rusted, outdated, Fred-Flinstonesque sedan has a lower safety rating than a standard aluminum beer can, it may be time junk your car. Driving around in an older car without airbags is a tragic accident just waiting to happen.

Compact vehicles from the 80's 90's and even early 2000's tend to fall well below modern safety standards, and, in many cases, they can be downright dangerous to drive. Newer cars, especially those that incorporate side airbag technology, are proven to keep your family safer in the event of a serious accident.

Not sure where to scrap your old vehicle? Sturtevant auto pays up to $10,000 for your used vehicle, and will even come and pick it up (within 35 miles of our location just West of Racine, Wisconsin) if it is not in running condition. We promise to offer you the best deals on your used vehicle, so you can get your family into a safer car right away!
4. Your Check Engine Light Never Goes Off
If you have accepted the fact that your check engine light is never going to go off until your car spontaneously bursts into flames one day, you should definitely consider scrapping your car. Many drivers consider their glowing check engine light to be just another feature of the vehicle. As soon as one issue is fixed, it greets you with a hello within hours or days after your car's last service.

If you are looking for a salvage yard that will offer you top dollar for your used vehicle with a persistent check engine light, contact the experts at Sturtevant Auto today! We will send a crew directly to you and take your vehicle right off your hands!
5. You Have No Title for Your Car
If you have recently obtained or inherited a vehicle with no title, it is illegal to sell it to someone else until the proper documentation is obtained. This can often be a lengthy, costly, and painstaking process that is often more trouble than what the vehicle is worth. However, providing that the vehicle isn't stolen, it is 100% legal to sell your car to a salvage yard like Sturtevant Auto. We will offer you up to $10,000 for your vehicle, even if there is not title to be found!

We will have a Sturtevant Auto technician come directly to you and pick the car up! Many of our customers are shocked at how much their used car is worth, so contact one of our representatives today for a free quote, or use our new online calculator for an instant estimate.
6. The New Kids Won't Fit
Sometimes as you move through life, you find yourself needing more space. Having kids on the way is one of the best reasons you could ever junk a vehicle, even if it isn't a broken car yet. Upgrading from a two door to a six door can feel like a crazy transition, but that may just be your reality.

Even if you're only upgrading to a minivan, having the parking room and money to take this next step in your life is necessary. You could always donate your old car (should you donate?), but then you won't have the money you could've had to help purchase your new car or to spend on your family. As a soon to be mother or father, or as the parent of an ever growing family, you need a reliable vehicle with space. If you have a small car that doesn't feel safe enough for your children, it may be time to junk it and move on to something better.
7. Rust is Destroying Your Car
5 years ago you walked onto a used car dealership's lot with your parents and you bought your first car. It was all the money you had managed to save over two summers, but there it was. It was a model from the late 80s or early 90s and it had a little bit of rust on its exterior. At the time, you knew it wasn't going to be an issue for a few more years, but now the day has come. This morning, you walked out of your apartment to realize that your high school beater has rust along its entire right side and on the undercarriage.

That means you can still drive it…right?

Rust comes in different levels of severity. Much like any issue with a car, it starts off small and builds. For cars with a little rust on the exterior, there's not much to worry about. Rust becomes an issue after it begins to break down the undercarriage – the support – of your car and other important parts such as fuel lines or brakes. If your vehicle has become a rust bucket, it may be time to junk it before it becomes a broken car.

Not interested in selling your junk ride, but buying a used car instead? We sell used cars to Wisconsin and Illinois residents!
8. It's So Worn Down You Feel Irresponsible Driving It
Although it's been awhile since the United States made it a requirement for all cars to have seatbelts (1968), the message is still the same. Knowing if it's the right time to junk your car primarily comes down to your safety. Old parts and rust are also applicable when it comes to evaluating your car's safety system.

Have your seatbelts worn down over time? Do the seatbelts no longer work? If your brakes haven't been checked in a while, you might be gambling your life. Whether or not your air bags are fully functional, whether your tires are secure, or if your car's support is undamaged all factors into whether it may or may not be time to junk your car. What you're really considering here is the lives of you and your loved ones.

It's not easy to sell a car if it's a legitimate safety hazard. You're best off junking it. If you're within 35 miles of our junk yard in Sturtevant, WI, we'll even come pick it up for you.

Want more information on our junkyard near Racine? Stop in at our pick and pull junkyard and see what we have available!
9. One or More Parts are Held Together with Duct Tape
But duct tape can fix anything, right? Wrong.

Whenever it's time to break out the duct tape, junking your car has entered the equation. True, duct tape can be great for fixing your glasses, taping your roommate's dirty dishes to the wall, or fashioning a wallet, but it belongs nowhere near an engine block.

Depending on where you place the tape itself, a fire is always a possibility. Well, I can still use duct tape for body work can't I? You can…this doesn't make it a good idea, but it is possible. However, good luck trying to impress anyone with a duct tape window.

Seriously, bypass the duct tape and contact Sturtevant Auto today for a fantastic deal on your piece of junk. We'll even come directly to you and pick it up if it doesn't run!

Wanting to fix your car the right way? Sturtevant Auto also inventories a wide selection of salvaged auto parts from all different makes and models of vehicles. This is an affordable option for DIY fixes, restorations, or automobile upgrades.
10. You Can't Find Anyone to Buy It!
We mean anyone. If your car is such a colossal piece of garbage and a total stain on this earth so unworthy of existence you can't find a single buyer on a planet of close to 7 billion inhabitants, then junking it may be your only available option. However, there is no need to panic! Sturtevant Auto offers top prices on all used and junk vehicles.

Try out our new online calculator to get an instant estimate on your salvage vehicle today! We can even send our crews directly to you if your vehicle is not in working condition! We offer up to $10,000 for used vehicles, and many of our clients are in a state of shock when they find out what their old clunker is worth.

Too sentimental to scrap your old car? We also offer a large selection of salvage auto parts at excellent prices, so you can restore your car back to its glory days.
Milwaukee-Area Auto Salvage Will Take Any Make & Model
You heard us! We will take any type of car you wish to junk, AND give you cold hard cash for it. We offer our convenient pick-up services for cars within 32 miles of our site and guarantee top dollar for your piece of junk.