Satisfied Customer Stories
"I want to thank you for your prompt and excellent service to purchase my 2 vehicles today. I apprec...

They purchased my junk car and I could not be happier with the prompt, professional sevice. They mad...

"Sturtevant is always my first call when it comes to my used auto glass needs." Kent J&F Auto G...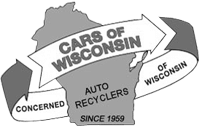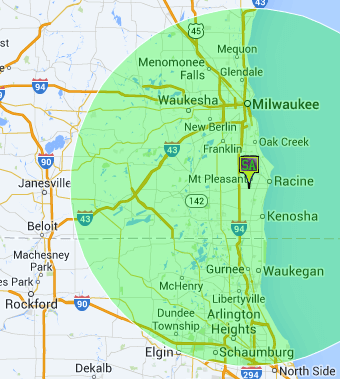 Sell Unwanted Cars for Cash
Salvage Yard Wants What Southeast Wisconsin and Northern Illinois Don't: Junk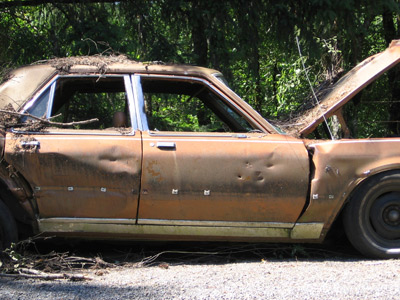 You've had a 1992 Honda Civic with well over 200,000 miles parked in the yard gathering leaves and weeds for years now. Everyone tells you it's an eyesore, but you've held on to it because of all the good memories.
Now, the nostalgia's worn off with the paint and you don't want it anymore. Sometimes you wonder if you could pay someone to get rid of it for you.
Call Sturtevant Auto instead! Not only will we pick up your unwanted junker and get it out of your way, we'll give you quick cash for it. Depending on your junk car's make and model, we pay you up to $10,000 for your junk car.
No other scrap yard in the Milwaukee or Chicago area will give you a better price for your unwanted car than Sturtevant Auto.
Wisconsin Salvage Yard Wants Your Unwanted Car
In order to build one of the biggest inventories of used auto parts in southeastern Wisconsin and northern Illinois, we need unwanted junk cars. We must buy vehicles to sell the high quality, used replacement parts we're known for.
As a result, you won't find a junk yard more willing to offer you top dollar for your junk cars. When you work with Sturtevant Auto, you know you're getting the best deal for your unwanted car. Call us today and let us know the make and model of your scrap vehicle—we'll give you an instant quote!
Fast Cash for Your Unwanted Truck
Want quick cash in your bank account? Let Sturtevant Auto buy your unwanted car or truck. We are the largest salvage yard in Southeast Wisconsin and offer the biggest payout for new and old model vehicles. We are willing to pay top dollar for your unwanted car, so not only are you getting the best price you will also benefit from fast, no hassle removal of your unwanted vehicle. Selling your car to us is simple and easy. It really should go without saying, if your car's bodywork is in excellent condition, the value of your car will be much higher than if it is damaged.
Contact junk yard experts at Sturtevant Auto for more information about selling your unwanted car.