Satisfied Customer Stories
"I want to thank you for your prompt and excellent service to purchase my 2 vehicles today. I apprec...

They purchased my junk car and I could not be happier with the prompt, professional sevice. They mad...

"Sturtevant is always my first call when it comes to my used auto glass needs." Kent J&F Auto G...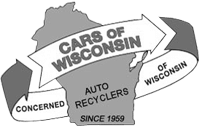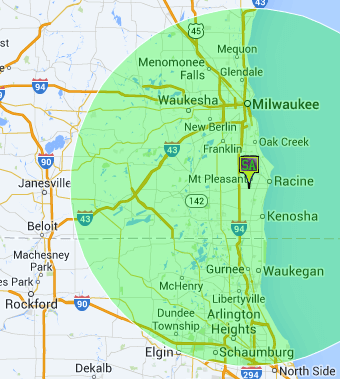 How Do I Sell a Recalled Car?
Dealership Won't Buy Your Recalled Car? We Will!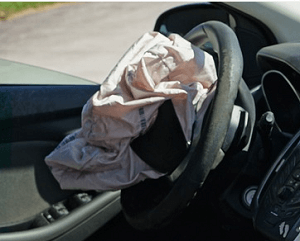 Good Luck Selling a Car with a Faulty Airbag
Nearly two decades of neglect has turned your 2002 Honda into a deathtrap. It needs $1,000 worth of work, and there are multiple recall notices on critical parts like the airbag. Selling a car with recalls is challenging. Many popular cars on the road today have incomplete recall work. Sturtevant Auto has a simple step by step guide to help you sell your recalled car.
9 Steps to Selling a Recalled Car
Drive your deathtrap to the dealership and speak with a salesperson
Wait for salesperson to inspect your car
Groan as the salesperson explains they won't buy your car due to numerous recall warnings
Try to sell your car to a private buyer
Groan again because no one wants to buy an unsafe car
Google "how to sell a recalled car"
Read this article
Get paid cash when we pick up your car
Why Can't I Sell a Recalled Car?
A dealer who buys your recalled car needs to ship it over to a branded dealership to get the recall fixed, pay for the parts and labor, and ship it back to their lot. By the time the recalled car is sold the dealer will be lucky to break even. Plus, recalled cars are dangerous. A recalled airbag is a time bomb waiting to launch shrapnel into the driver's face.
Would you buy a car if it had a landmine for a steering wheel? No. No you would not - but we would!
Instead of getting pennies from a dealer, get cash from Sturtevant Auto. We don't care how dangerous your car is, we'll still buy it. Recalled airbags, seatbelts, exhaust or a gas pedal that sticks to the floor? When can we pick it up? Your recalled car is worth more in parts and scrap metal. Parting it out yourself is time consuming. Find the value of your recalled car when you sell it to Sturtevant Auto.
Popular Cars with Recalls
According to some estimates, more than 25% of recalled cars have not been fixed. Your used car likely has uncompleted recall work and is unsafe. Your recalled car could need anything from new taillights to an entire fuel system. Your Ford, Honda or GM car could be a death trap.
Common Ford Recalls
1976-1980 Fords would slip out of park
1988-1996 Fords had faulty ignition switches
1997 Ford F150s had recalls on fuel systems, lug nuts, leaf springs, and more
1998-2005 Ford F150s had recalls on fuel systems
2000 Ford Windstar vans had faulty leaf springs which corroded easily
2005 Ford Explorers had fuel systems which could explode
Common GM Recalls
1971 – Any GM vehicle from this year had faulty engine mounts
1990 Chevy Luminas had faulty seatbelts
1995 Chevy Blazers had faulty fuel and ABS systems
2000 Chevy Silverados had faulty ABS systems
2002 GMC Envoy engine cooling systems could cause fires
2004 GMC Sierras had faulty ABS systems
Common Honda Recalls
2003 Honda Accords had faulty transmissions
2001-2004 Honda Civics had faulty transmissions
2002 Honda CR-Vs had faulty airbags
2003 Honda Pilots had faulty transmissions
2005 Honda Odysseys had faulty steering
2007 Honda Civics had excessive tire wear