Satisfied Customer Stories
"I want to thank you for your prompt and excellent service to purchase my 2 vehicles today. I apprec...

They purchased my junk car and I could not be happier with the prompt, professional sevice. They mad...

"Sturtevant is always my first call when it comes to my used auto glass needs." Kent J&F Auto G...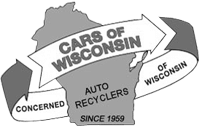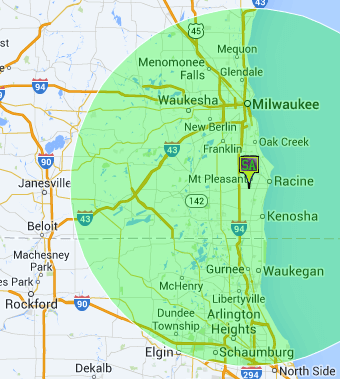 Should I Sell My Junk Car on Craigslist or to a Salvage Yard?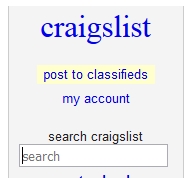 Sold for Salvage or Posted on Craigslist, Play It Smart
When you're ready to get rid of a junk car, you have many options. You can sell it online through craigslist or another classified site, you could trade it in to a dealer or you can sell it to a salvage yard. Most people know a dealer will never give you a good offer and any "Minimum Trade In Value" sale is a scam.
Craigslist seems like an opportunity to get the most for your vehicle, but it may not be.
Before you list your vehicle online, though, be sure to call a local junkyard like Sturtevant Auto. We'll let you know what your car will be worth if you sell it to us as a junk vehicle. With this information, you can set your private party sale price knowing what the minimum value should be. If nobody will buy for more than we'll pay, you'll know where to go.
Compare Selling Your Clunker Online to Selling It to a Salvage Yard
| | | |
| --- | --- | --- |
| | Posting on Craigslist | Selling to a Salvage Yard |
| Price | Expect to haggle | Fixed pricing with free quotes |
| Transaction location | Where the buyer agrees to meet | Wherever you want to meet |
| Safety | Craigslist killers exist | Licensed, Bonded, Insured, Safe |
| Title Transfer | Do it yourself | Taken care of by our staff |
| Receipt | Only if you make one | Always issued |
| Amount of Effort | Hours of responding to emails | One phone call |
Your Time is Worth Money and Your Car Is Worth More at our Junkyard
When figuring out how to get the most for your vehicle, don't forget to include the amount of time you'll spend if you attempt to sell it online yourself.
Taking pictures, posting it on craigslist, responding to offers, dealing with buyers who don't show up and buyers who want to haggle over price: all of this comes at a cost.
And don't forget the time you'll need to spend after the sale is complete signing over the title at the DMV.
While you might be able to have a higher final sale price if you go through an online posting, when you factor in the headache and time spent dealing with it, just selling the car to a reputable salvage yard usually more than makes up for it.
Selling Cars for Salvage Is a Fast, Easy Way to Turn a Vehicle into Cash
Sturtevant Auto not only pays top dollar for vehicles in southeastern Wisconsin and northern Illinois, we also offer cash-in-hand junk car pick up. You'll get none of the headaches, just fast, convenient removal of your car and a nice wad of cash to boot.