Satisfied Customer Stories
"I want to thank you for your prompt and excellent service to purchase my 2 vehicles today. I apprec...

They purchased my junk car and I could not be happier with the prompt, professional sevice. They mad...

"Sturtevant is always my first call when it comes to my used auto glass needs." Kent J&F Auto G...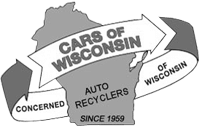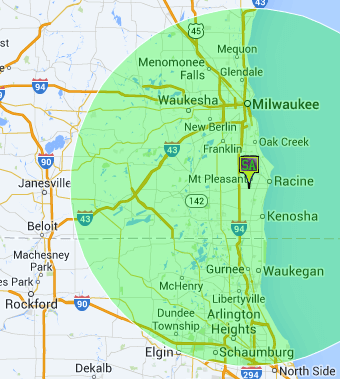 We Buy Old Cars
Your Junk Car is Worth Money! Find Out How Much at Our Auto Salvage Yard
Selling your used car can be one of the best financial decisions you've ever made; Sturtevant Auto also offers up to $10,000 for salvage vehicles. We can come directly to you with cash in hand, and quickly haul off your junk vehicle in a matter of minutes. We make the process simple and painless for all of our clients, and there is almost no vehicle we won't buy, regardless of make, model, and year. Used car parts are in constant demand, and we are always seeking to expand our current inventory of salvage cars. When you sell your old car or truck to Sturtevant Auto, you'll make easy money and the used parts will be used by mechanics and car restoration specialists across Wisconsin.
Selling Old Cars to Salvage Yard Gives New Life to Other Vehicles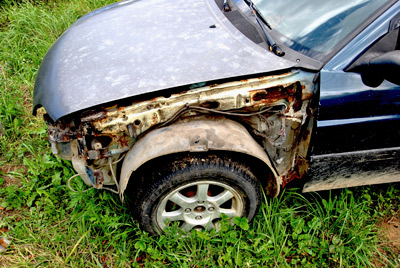 Got an old car parked in the driveway or yard taking up space? Sick of mowing or shoveling around it? The junk yard professionals at Sturtevant Auto will take it off your hands and pay you for it. We make our living picking up old cars in southeastern Wisconsin and northern Illinois. Parting them out and selling the usable parts at low prices keeps our customers happy and cars on the road.
Many rebuilders and restorers search for unique replacement parts from old cars, but cannot find or afford them because of their rarity. The old clunker you've had stashed in the corner for years may have just the parts someone's been looking for.
Many people look at their old cars and write it off as trash. But it might have the exact part somebody else needs to keep their vehicle on the road.
Let Sturtevant Auto know the year, make and model of your car and we'll let you know how much it's worth. Whether your car still runs or not, you can have come pick up your vintage ride as soon as possible.
Racine-Area Salvage Yard Will Pay You up to $10,000 for Your Old Volkswagen, Honda or Subaru
While your old car may just be an eyesore for you, it represents a tremendous opportunity for us at Sturtevant Auto. Every junk car is another chance to increase our vast selection of used auto parts. We want your junk car just as much as you want to say goodbye to it.
You won't find anyone more willing to pay you top dollar for your old car in Wisconsin or Illinois.
We are always looking for more donor cars to add to our supply of used auto parts. No matter the brand or working condition, we want to buy your old car. No one will put more cash in your pocket!
We currently accept all makes and models of salvage cars, and many of our clients are shocked at how much their vehicle is worth. Sturtevant Auto pays top dollar for:
| | |
| --- | --- |
| Make | Model |
| Ford | Mustang, Fusion, Focus, Taurus, Crown Victoria, Explorer, Thunderbird |
| Chrysler | Concorde, Crossfire, Pacifica, PT Cruiser, Prowler, Town and Country |
| Honda | Civic, CR-V, Accord, HR-V, City |
| Volkswagen | Beetle, Jetta, Fox, Touran, Passat CC |
There are a ton of great reasons to sell your old car to salvage yard – maybe you need extra funds for a new vehicle or planning an extravagant vacation, you're making a large move but aren't taking your vehicle with, or you simply need an unused, old car out of your driveway. Regardless of your reason for the sale, we promise to get you the most cash for your car.
In particular, we are looking for older model, discontinued vehicles as part supplies are slowly drying up. Put your old vehicle to good use and give the experts at Sturtevant auto a call today!
How to Sell Your Old Car to a Wisconsin Junkyard
Selling your car to a salvage yard is relatively simple, but there are still a few aspects of the transaction you need to handle first. For starters, do you have the title? If not, no problem. As long as the car is legally yours – and not stolen – we'll take care of all the necessary paperwork and legal arrangements to turn your unwanted vehicle into cash.
Your car is not exactly in operating condition, and you're not able to drive it to our salvage yard? That's not a problem either. Our professionals will come straight to you, with cash in their hand!
Call Sturtevant Auto for a quote today. For a more in depth explanation on how to sell your car to a qualified scrap yard, check out our full list of necessary requirements!
What Happens to Your Junk Car After you Sell It?
Our clients often ask what happens to their car after we buy it, and the answer depends on a multitude of considerations including the car's condition, make, model, and more. If your car is in running condition, or close to running condition, we may try to sell it in its entirety as a drivable used vehicle. If your sedan, truck, or car is beyond repair, the parts are still quite valuable to car collectors, restoration experts, and even DIY mechanics. Popular salvage items include:
Once your car has been exhausted of all of its usable parts, we will proceed to salvage it for scrap, recycling everything that's left. Get paid for your junk car today!
Contact Sturtevant Auto to schedule a time for us to come buy your old car.