Satisfied Customer Stories
"I want to thank you for your prompt and excellent service to purchase my 2 vehicles today. I apprec...

They purchased my junk car and I could not be happier with the prompt, professional sevice. They mad...

"Sturtevant is always my first call when it comes to my used auto glass needs." Kent J&F Auto G...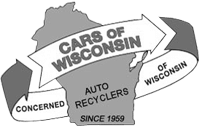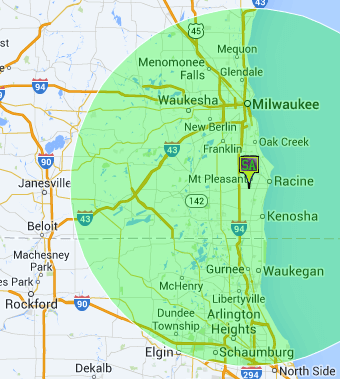 How Can I Sell My Non-Running Car?
Sturtevant Auto Will Buy Your Junked Car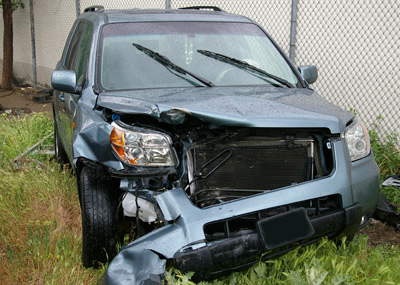 Have an old totaled car parked in your lawn? Wrecked beyond repair? Wondering what to do with it?
Wonder no more! Sturtevant Auto will pay you up to $10,000 for your junked car. We want your damaged, wrecked, or totaled car as much as you want to get the most cash for it. If you live within a 50 mile radius of our salvage yard in Sturtevant, we will come to you and pick up your junk vehicle.
Car, truck, van, 4x4 off road monster or sporty V8, we will buy any automobile, running or not.
Sturtevant Auto is always looking to increase its inventory and pool of useable parts from old clunkers like yours. Your junk is not junk to us. We turn your junk into a supply of quality used auto parts.
You will get the best price for your clunker by selling to Sturtevant Auto. We encourage you to shop around for better deals at other salvage yards near Milwaukee, Waukesha, Racine and Kenosha. We know you won't find a better deal!
We Buy Inoperable Cars
Just because your 1983 Ford Escort won't start doesn't mean it's worth nothing. It may be 30+ years old and aerodynamically inefficient, but beneath the hood lies a handful of working used auto parts other people need. What looks like an ugly hunk of scrap metal to you is a supply of used parts collectors and restorers would love to get their hands on.
The junk yard experts at Sturtevant Auto will get you the best price you'll find anywhere. Call around and find out for yourself. Not only will we give you top dollar, but if you live within 50 miles of our junk yard in Sturtevant, we'll come out and pick it up. All it takes is one phone call. You get quick cash for your non-working car with no hassle.
Get Thousands When You Sell Your Non-Working Vehicle
Southeast Wisconsin and northern Illinois' best, fully stocked inventory of used auto parts is maintained by purchasing non-working cars like yours. Just because the engine won't turn over doesn't mean the quarter panels and headlight components are no good. The junk car and used auto parts experts at Sturtevant Auto turn non-functional vehicles into valuable used auto parts for many prospective buyers.
We maintain our large inventory by buying lots of cars, working or not. Getting cars to salvage is as important as selling their parts. As a result, we will give you a better offer for your non-working cars than any other salvage yard in the Milwaukee or Chicago area. Depending on the year, make, model and exactly what's causing it not to run (e.g. missing engine), our cash offer will range from several hundred to ten thousand dollars.
How to Sell to the Best Salvage Yard in the Milwaukee Area
The process is simple. Call us for a free estimate and schedule an appointment for pickup. We handle all of the paperwork ourselves. No third parties will drag out the process. You want cash quickly and we want your junked car as soon as possible. We will come to you!
You will need to provide Sturtevant Auto with only a few bits of information and documentation. We will need to know the make, model and year of your car. Provide us with as many of the following as you can:
Car keys
Insurance
Registration
Title
Don't worry if you are missing any of these items—we'll help you determine what steps to take. In Wisconsin, selling a car is legal even if you've lost the title. Give us a call or send us an email for more information.
Our Milwaukee-area junkyard experts are eager to answer your questions and clear up any concerns you may have. We will work with you to ensure that we get your junked car and you get your cash!
Contact the non-running junk car buyers at Sturtevant Auto to get cash for your vehicle.