Satisfied Customer Stories
"I want to thank you for your prompt and excellent service to purchase my 2 vehicles today. I apprec...

They purchased my junk car and I could not be happier with the prompt, professional sevice. They mad...

"Sturtevant is always my first call when it comes to my used auto glass needs." Kent J&F Auto G...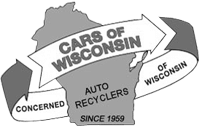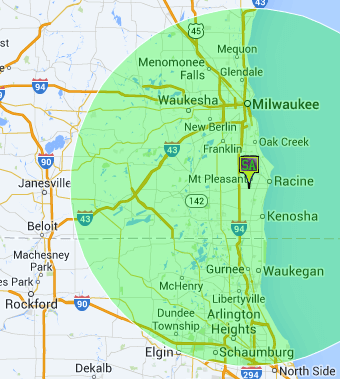 We Buy Hail Damaged Cars and Trucks
Sturtevant Auto Makes It Quick & Easy to Sell Your Hail Damaged Vehicle
Hail damage feels like bad luck as you're tallying the scratches and dents on your vehicle. Unfortunately, Mother Nature's target practice often affects a large surface area on your car, making the cost of repairs go through the roof. If you're really unlucky, hail damage can leave your car totaled. Your luck is about to change – Sturtevant Auto buys your hail damaged vehicle for cash.
Not all car insurance covers hail damage claims. Thinking of selling your vehicle to a dealership? Many car dealerships refuse to buy hail damaged vehicles unless you get them fixed. At Sturtevant Auto, we want your hail damaged vehicle – as is.
We buy old, unwanted cars and trucks to maintain a large, diverse inventory of used auto parts serving southeast Wisconsin and northeast Illinois. No matter the make, model, year and damage, Sturtevant Auto gives you cash for your vehicle. We'll even pick it up!
Get Top Dollar for Your Hail Damaged Car or Truck from Milwaukee-Area Salvage Yard
Dealerships often give you lowball offers when they see cosmetic imperfections like windshield cracks, chipped paint and dents.
Our automotive professionals look past the damage and see the perfectly good auto parts other people want. If you live within 35 miles of our junk yard in Sturtevant, Wisconsin, we'll come pick up your unwanted vehicle and give you cash. We make the process as easy as possible.
Sturtevant Auto pays more than any other scrap yard near the Milwaukee or Chicago area. We may even pay you more than a trade-in offer from a dealership. Contact us today for a free quote!
Don't Stress: Milwaukee-Area Junkyard Gives You Fast Cash to Upgrade Your Vehicle
Don't spend months waiting for a tiny insurance check or going back and forth with a dealer who doesn't want to pay to fix your car either. Sell your hail damaged vehicle to Sturtevant Auto and immediately get cash to put toward a new vehicle.
We offer top dollar and stress-free vehicle removal to help your life get back to normal as soon as possible. No matter what type of damage your vehicle suffered, Sturtevant Auto gives you the quick cash you need for a new car or truck.