Satisfied Customer Stories
"I want to thank you for your prompt and excellent service to purchase my 2 vehicles today. I apprec...

They purchased my junk car and I could not be happier with the prompt, professional sevice. They mad...

"Sturtevant is always my first call when it comes to my used auto glass needs." Kent J&F Auto G...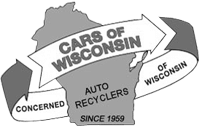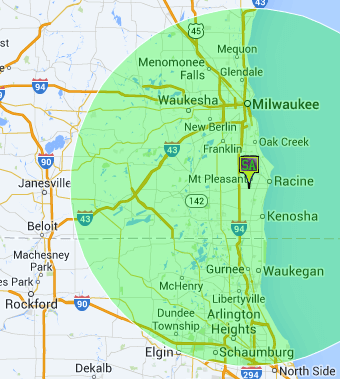 We Buy Flood Damaged Junk Cars for Cash
Sell Flooded and Submerged Vehicles for Top Dollar to Salvage Yard Between Milwaukee and Chicago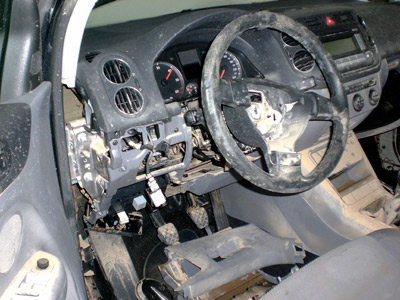 Wisconsin and Illinois don't have the hurricane problems of other states, but we still have our share of water damage. Flood damage usually renders a car useless. If water gets above the floorboards, it could wreak havoc on electrical components, lubricants and engine cylinders. If it gets in the transmission, your car just went to sleep with the fish.
However, flood damage doesn't mean your car is worth absolutely nothing, even if it does not run.
Parts never fully submerged still have a chance of being useful. Sturtevant Auto, the Milwaukee-area's and northern Illinois' source of used auto parts, buys flood damaged cars and salvages all usable parts.
This lets us offer used car parts to our customers at a low price.
Water Damage? No Problem, We'll Still Buy It4
You can't drive a water logged car, but you can definitely sell it to Sturtevant Auto. Let us give you fast cash for something you have no use for anyway. We will take it off your hands and its parts can help fix someone else's car. Selling your car can be tough, especially when your car is flooded. You may ask yourself, "Who will want to buy my damaged car?" But car damage happens. It might come from a wreck or a simple accident, but getting it repaired can end up costing an arm and a leg. In most water damage cases, it is simply not worth the cost of repair.
How Much Can I Get for My Flooded Car?
Chances are, if your car has been mostly or completely submerged, it won't be running anytime soon and dealers don't want it. Spending money to make the car drivable is prohibitively expensive. Your best bet is to sell the car to Sturtevant Auto.
Depending on the amount of water damage to the vehicle, its year, make and model, you could be looking at a pretty hefty chunk of change for what you might have thought was a totally junked and useless car.
Fortunately, Sturtevant Auto buys flood damaged cars, whether they run or not. What you see as a pile of wet metal shaped like a car looks like a boatload of perfectly good, used auto parts to us.