Satisfied Customer Stories
"I want to thank you for your prompt and excellent service to purchase my 2 vehicles today. I apprec...

They purchased my junk car and I could not be happier with the prompt, professional sevice. They mad...

"Sturtevant is always my first call when it comes to my used auto glass needs." Kent J&F Auto G...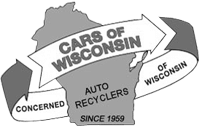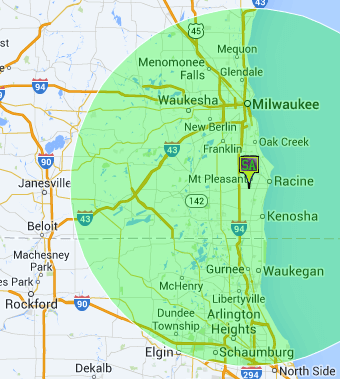 Sell Your Burned Car
Fire Damaged Cars Bought for Cash by Racine Area Salvage Yard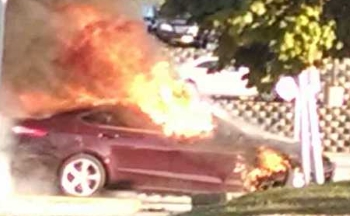 If you've recently had a fuel leak or electrical system failure lead to a vehicle fire, you may think your burned vehicle is a complete loss. While you certainly can't drive your car anymore, the auto salvage experts at Sturtevant Auto know no car is worth nothing.
Even burned cars charred beyond repair contain potentially rare and useful used auto parts no longer in production.
You could be sitting on a pile of money without even knowing it! The best way to find out? Contact the junk car experts at Sturtevant Auto for a quote today. We pay more for junk cars than anybody else in the area.
Milwaukee-Area Salvage Yard Buys Vehicles after Car Fires
We don't care if your burned car can't run anymore. It doesn't mean the car doesn't potentially have working auto parts someone could use. An electrical short in the dashboard may make the vehicle inoperable. But the brakes, suspension, auto glass and other parts are still perfectly good.
We Buy Burnt Cars for Top Dollar
A vehicle with fire damage can still have many quality, useable parts. The damage can make the vehicle useless as a whole, but its parts separately can be just the fix another person needs for their car. At Sturtevant Auto we are willing to look past the physical damage and see what's left and still good for use. We offer the best competitive prices for your vehicle with no hidden fees, and fast easy pick up. Why not simply sell the vehicle as-is to those that will buy it regardless of condition? Not only can it save you quite a bit of time, but you'll also be making fast cash.
Sturtevant Auto pays cash for vehicles burned in car fires and sells the usable parts.
You get cash and another driver gets the parts he needs. It's a win-win!
No other salvage yard in southeastern Wisconsin or northern Illinois wants your junk car as badly as Sturtevant Auto does. We will get you the best price for your scorched, burned car. If you live within 35 miles of our salvage yard in Sturtevant, we will come to you with cash, purchase and pick up your car on the spot.
Give us a call today with the year, make, model and a general description of how burned your car is and we'll get you a quote on your junk car today!
Contact the Racine junk yard professionals at Sturtevant Auto for more information on selling your burned car.