Satisfied Customer Stories
"I want to thank you for your prompt and excellent service to purchase my 2 vehicles today. I apprec...

They purchased my junk car and I could not be happier with the prompt, professional sevice. They mad...

"Sturtevant is always my first call when it comes to my used auto glass needs." Kent J&F Auto G...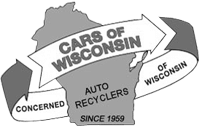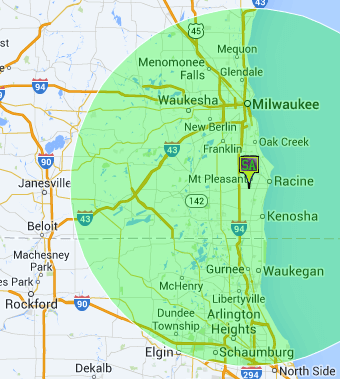 Should I Repair or Replace My Windshield?
To Fix, Or not to Fix?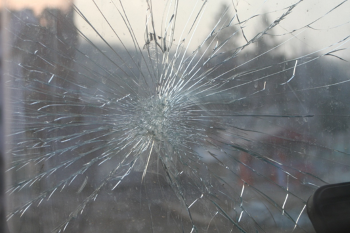 So, your once spot free, crystal clear windshield now has a chip in it thanks to that deeply considerate 18 wheeler in front of you that decided to launch a pebble in your direction. This pebble may have had a velocity greater than a .44 magnum round, but there is no need to worry, because you are okay.
Now, this chip may only be an inch or less in diameter, but to you, it may as well be a gaping hole the size of the grand canyon. Seriously, a crater left over after a hydrogen bomb test has absolutely nothing on this diabolical day-destructing-divot. Do you go with the repair route, or should your glass be replaced completely?
Rest assured, if you need a used replacement windshield for your car/truck, Sturtevant Auto salvage yard will get you the very best price for your make and model. You may be able to save significantly on the total cost of repairs.
Size Matters
Unfortunately, when it comes to those irritating cracks or chips in your windshield, size does matter. Chips that are an inch or smaller and cracks that are the size of a standard mechanical pencil or less can usually be repaired. Of course, this is just a typical scenario, as factors like the depth can enter in as well. This is just a general guide, and sometimes blemishes worse than just described can be repaired.
As always, this is dependent on the assumption that the service you are using is reputable, and their staff really knows what it is they are doing. If the damage is too extensive, it is extremely common to seek out used automotive glass at salvage yards like Sturtevant Auto Work. This is a cheaper, more economically efficient option than having new glass fabricated.
Location, Location, Location!
Maybe the damage in question is on the verge of being considered microscopic. This does not necessarily mean that it can be fixed. Location is just as big of a player as size in determining what to do with your vehicle's windshield.
Multiple sources of damage in one area most likely will require that your windshield be replaced.
Damages near the edge of the windshield are not advisable for repair. Post repair, the damages physically may appear to have vanished, but the integrity and strength of the windshield is now compromised. This is a potential safety hazard, especially should you happen to encounter any future vehicle accidents.
Cracks directly in the view of the driver will still leave behind noticeable vision obstructions that can interfere with safe driving. Frequently, for liability and safety reasons, repair services will refuse to work on prominent cracks/chips in these areas.
If the location of the damage means that you now require a new windshield there is no reason to panic. We have a large selection of aftermarket Honda, Chevy, and Chrysler auto glass on hand. Our salvage lot is completely FREE to enter, and we will even remove whatever windshield components you may need.
Types of Damage
The type of windshield damage in question also will be a deciding influence on whether or not you will eventually decide to repair or replace your windshield. Currently, there are a few different recognizable types of windshield damage:
Chip: Often more difficult to fix than cracks
Stress Cracks: Extremely difficult if not impossible to repair
Vandalism: Extremely aggravating, and often in need of a total windshield replacement.
Bullseye: Usually able to be fixed. Depends on its size and location
Spider Web Crack: Often large in size, and difficult to repair.
Economics
If a solid piece of used, affordable, automotive glass can be salvaged, it is frankly more feasible in most situations just to replace the entire windshield. Not only will this provide you with a better windshield, and save you a few dollars, but it's a great way to deal with multiple sources of damage all at one time.
For Replacement Auto Glass, Search Our Pick and Pull Junkyard
If repairing just isn't looking like a possibility, you'll need to get your windshield replaced. Whether you attempt to do it yourself or take it to a professional, you will save money by purchasing a replacement windshield from Sturtevant Auto. We've got a huge stock of auto glass parts for popular makes such as Toyota, Nissan, Kia, Honda, and many, many more.
Even if you've got a rare sub-brand, there's a good chance we've got the used parts for you. We're constantly adding new junk cars to our lot.
Searching for reliable, salvageable windshield glass for your particular vehicle? We have most makes/models available at our lot. Contact our pick and pull junkyard today.