Satisfied Customer Stories
"I want to thank you for your prompt and excellent service to purchase my 2 vehicles today. I apprec...

They purchased my junk car and I could not be happier with the prompt, professional sevice. They mad...

"Sturtevant is always my first call when it comes to my used auto glass needs." Kent J&F Auto G...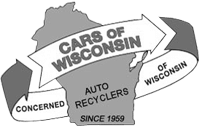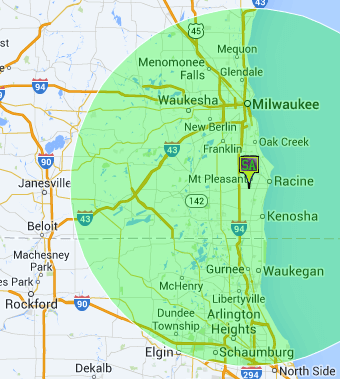 Do I Really Need to Change All 4 Tires at Once?
Sturtevant Auto Breaks Down the Importance of Cost and Safety When Making the Decision to Replace your Tires
Everyone who owns a car puts themselves at risk for unwanted costs. It doesn't matter if your car is fresh out of the showroom or is an old or used clunker, chock full of used auto parts—anyone's day can begin or end with a punctured and flat tire.
The cheapest solution is finding a used tire for sale from our pick and pull junkyard near Milwaukee, WI. However, you may feel pressured to replace all of your tires at once.
Tires wear down over time, and can be damaged by debris in the road, leaving the risk of potential tire replacements constantly looming. When your tire is flat and the puncture is too close to the sidewall and no tire repair shop will touch it, the conventional "change all your tires at once" wisdom always looms in your head.
But do you really need to change all four tires at once? Money's tight, and so is your schedule, so is there really a need to replace more than one of your tires when you simply can't afford changing all of them? Whether you decide to only have one tire replaced or change out all four, Sturtevant Auto wants you to understand the financial and safety risks you'll be making depending on the your personal situation.
Milwaukee-Area Junkyard & Auto Salvage Buys Damaged Cars of All Kinds
Your car might need more than just the tires replaced. It might need some serious work and the cost of repairs is unbearable. Turn to Sturtevant Auto to sell your damaged car, whether it be flooded, old, or even burned! Take the guesswork out of wondering if your car will turn on – sell your clunker for CASH and invest in something better.
We buy completely damaged cars and use them for their parts, including:
When it's NOT OK to Change Just 1 Tire: Full-Time 4WD
Bad news first.
If you have a 4-wheel drive truck or all-wheel drive car, you have no option. We stress you cannot replace only one or two tires of an AWD car at a time because of the computer system existing in your vehicle.
By doing so, some of the tires will have better tread than others meaning the amount of torque your automobile's computer system and differential are going to be forced to work harder, trying to compensate for height differences.
If you throw one or two new tires on your car, but leave the other old ones in place, your car is going to be damaged over time—leading to even more replacement costs down the road on used auto parts purchases.
All Wheel Drive at the Push of a Button? Different Story.
The exception is vehicles with "part-time" 4 wheel or all wheel drive. If you press a button to enable 4-wheel drive (and you use it infrequently), it's a bit less important for you to change all 4 tires at once. You might be able to get away with only replacing one or a pair with very little ill effect.
When it's OK to Change Just 1 Tire
If you have front or rear wheel drive, however, you're going to have some options. Since the computer systems in non-all-wheel drive cars are not as complex and connected, you can replace one or two tires at the same time without putting your entire vehicle at risk of overworking drive trains and directly damaging itself.
Even if you have all wheel drive, you're not completely limited to forking over for 4 brand new tires. More examples of when you can just replace one tire, regardless of whether you have AWD or not, include:
When a tire is damaged after recently purchasing your vehicle
If your car has low mileage and has not been driven much
You JUST replaced all four tires and got unlucky with a puncture
Deciding Whether You Need to Replace All 4 Tires
Even if you own an AWD vehicle, replacing all four tires isn't automatic. Uneven tire wear and damage doesn't always mean they're simply old and need replacing.
Check the tread. If all 4 tires are worn, they're old and gotta go. If it's only one or a couple, there's a reason. Your tires are underinflated (and unbalanced), or they aren't properly aligned.
Get an alignment. If your tires are not too old, simply having the alignment readjusted can help curb any damage you fear the car may be doing to itself. If you choose to only replace two tires of an all-wheel drive vehicle, having an alignment done will be necessary in avoiding the wear and tear of your drivetrain.
Rotate the tires. Never get lazy or forgetful about maintenance. Rotating your vehicle's tires, especially in an all-wheel drive vehicle, will be key in avoiding self-inflicting damage by unbalanced wear of your tire's treads.
Sturtevant Auto: Affordable Tire Replacements for Any Vehicle
Making the decision to replace one or four tires isn't on anyone's list of fun things to do. Especially writing the check.
Finding tire replacements can be hard because you should be seeking out the same year, make, and model of the tires you're replacing. With some car companies, this can end up costing you a hefty sum, but Sturtevant Auto offers you affordable used auto parts solutions to give your wallet relief.
We've got a variety of used parts for these auto manufacturers:
It may not sound luxurious and it may not be your first option, but used tires and other used auto parts are an inexpensive choice and ensure the safety and dependability you're looking for, but the cost savings as well. Aside from used tires, Sturtevant Auto offers a number of used car parts from many different makes and models for sale online, including:
Does replacing all four tires sound like too much of an expense for your old car? There's nothing to be ashamed of. In fact, you might even be able to brag after contacting Sturtevant Auto. If your car or truck has turned into a clunker and is not worth the investment of purchasing four new tires, whether they're new or used auto parts, Sturtevant Auto buys used cars for up to $10,000!
Reaching a point where you need to purchase a new car is a whole new conversation, making tires seem like child's play, but Sturtevant Auto can make this new potential purchase a whole lot feasible with our selection of used auto parts and junk car program.
MILWAUKEE-AREA USED AUTO PARTS WITH AFFORDABLE PRICES
Sturtevant Auto near Milwaukee provides a variety of auto body parts for low prices. If your car isn't at the end of its life just yet, replacing the bad with a slightly-used part saves your car AND your wallet.
Shop auto body parts from Sturtevant Auto junkyard near Milwaukee:
Contact Sturtevant Auto today for more information regarding our junk car buyout program, used auto parts, and how you can benefit from replacing old tires with used ones!