Satisfied Customer Stories
"I want to thank you for your prompt and excellent service to purchase my 2 vehicles today. I apprec...

They purchased my junk car and I could not be happier with the prompt, professional sevice. They mad...

"Sturtevant is always my first call when it comes to my used auto glass needs." Kent J&F Auto G...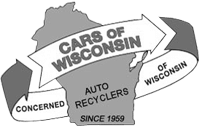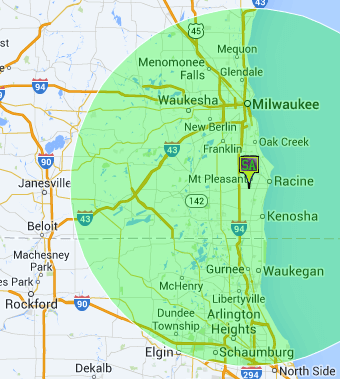 Wisconsin Junk Car Pickup Area for Sturtevant Auto
Junk Car Pick-Up and Removal in Your Area
Getting rid of an old car can be a hassle and sometimes, overwhelming. We make it easy for you to get rid of your unwanted car, truck or van. Let the professional's pick-up, remove and tow away your disabled vehicle, FOR FREE! We will pay YOU for your old car, even when we tow it for you. We travel up to 50 miles to your home or location. We will provide you with exceptional service to make this process quick and painless.
Most Cash for Your Clunker at Sturtevant Auto
Get the cash you deserve today, we pay up to $10,000 for old and used vehicles depending on condition – even more for trucks and vans! We put all cars, trucks and vans into good use no matter what state they are in. Be sure to get the most cash for your clunker from Sturtevant Auto near Milwaukee. We are committed to giving you the most for you disabled vehicle and providing our convenient, and free removal service to you!
Bring in Your Old Disabled Vehicle-
We Want It!
Some people might think it would be pointless to bring in their old junk cars because they're so beat up or haven't been driven in so long. We will take it all! We repurpose all used parts from salvaged cars on either new cars or to create raw material by melting the old metal down. There are many reasons to bring your junk car into Sturtevant Auto. Bring your car our way if you've endured a fender bender, a major accident or even if you have that antique car sitting in the garage! Whether your car is hanging on its last thread or you have that non-running car sitting in the driveway – we'll take it.