Satisfied Customer Stories
"I want to thank you for your prompt and excellent service to purchase my 2 vehicles today. I apprec...

They purchased my junk car and I could not be happier with the prompt, professional sevice. They mad...

"Sturtevant is always my first call when it comes to my used auto glass needs." Kent J&F Auto G...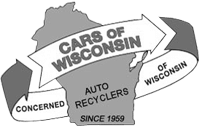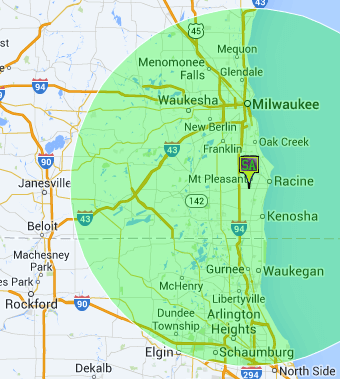 How Much is My Junk Car Worth?
The worth of your junk car really depends on who you're asking. A buyer who's only in it for a single part, like a bumper, fender, alternator or tire will only want to pay enough for that part. A bulk junk car buyer might only offer you 75% of what your clunker is worth and hope you buy from them so they can turn it over to us for 100% of the cost and pocket the extra 25% (instead of you).
Sturtevant Auto wants you to cut out the middleman and get full value for your junker. We get you top dollar for your salvage vehicle, no exceptions.
Standard Method for Determining Market Value of Your Salvage Car
The value of your junk car is loosely based on the current market value of that same car in used condition. But, obviously, the thing is junked. It's not as valuable as a running used car. Many factors determine the price estimate for your salvage automobile:
The total cost of repairs that may get the vehicle running again
Current price of scrap metals
Year, make, and model: rarer cars are in higher demand among salvage yards selling used parts
Location: price could be affected by your proximity to a salvage yard, or popularity of certain models in the area
You could spend hours making an independent estimate of the price of your junk car and weighing it against every auto salvage yard in the Milwaukee area. Or, you could do something much easier.
Just Try Our Junk Car Calculator
Fill in the year, make and model of your junker in our junk car calculator.
View the best quote you'll find for your car or truck.
Click submit to confirm the quote.
Done.
You don't need to do any more shopping. Why?
Because Sturtevant Auto gives you the best price for your junked car 100% of the time. No one else in the SE Wisconsin area rival our price estimates.
We've already done the work for you. Simply fill out the calculator on this page, and you'll get a price for your junk car if you're bringing it to us or we're coming to get it from you. We will come out and pick up your junker if you're within 35 miles of our salvage yard in Sturtevant, just a few miles northwest of Racine.