Satisfied Customer Stories
"I want to thank you for your prompt and excellent service to purchase my 2 vehicles today. I apprec...

They purchased my junk car and I could not be happier with the prompt, professional sevice. They mad...

"Sturtevant is always my first call when it comes to my used auto glass needs." Kent J&F Auto G...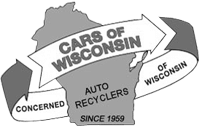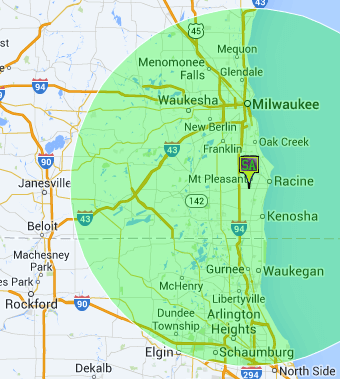 How to Sell Your Car to a Junkyard
Never Had to Junk a Car Before? Start Here.
The old beater you got in high school can only get you so far. At some point the cost of repairs or replacement is double the worth of your car. Sometimes your car is so beat up, you can't even find a buyer!
You might want to junk your car. Why? You can get a lot more cash for it from our junkyard than you think. You're probably wondering where to start. What do you need to do before junking your car? Read on for the basics on junking your car in southeastern Wisconsin.
No Title? Not a Problem
Even if your title is currently missing in action, we still may still be able to offer you a great cash value for your used vehicle. So long as your car isn't stolen, we are able to do all of the necessary paperwork and research for the sale that needs done. We are experienced salvage car buyers who know what to look for in a used vehicle, and this us allows us to provide our customers with some of the best prices on used car parts and components. We carry salvage auto parts for all major makes and models of vehicles including:
However, if you do happen to have a title for the vehicle, we recommend that you return your license plates and cancel your insurance plans. Also, depending on your state you may need to call your local DMV so see if there are any other requirements.
DON'T Part Out Your Vehicle
When Sturtevant auto gives you an estimate, it's for the vehicle as is. In order to get the most cash for your vehicle, don't try and remove or sell any valuable parts yourself unless instructed otherwise. This includes aftermarket radios, rims, spoilers, or anything else!
Got a full tank of gas? Go ahead and siphon it!
It's of no use to us. Just don't use your mouth and a garden hose like you see in all of the Hollywood blockbusters! Not only is this unsanitary (and a great way to leave a putrid taste in your mouth), but it is also a surefire way to get yourself sick! Just make sure that your gas is clean and hasn't been sitting too long, or you could severely damage whatever engine you decide to put it in.
Remove any Personal Belongings
Before we haul your car off out of sight forever, be sure to remove any personal belongings. We don't want to be responsible for any lost or destroyed valuables, so be sure to give your car a solid once over. There are many different places that your belongings can find to hide over the years, so get creative. Be sure to check under seats, floorboards, and DON'T FORGET THE TRUNK! Remember, we're her to buy your junk CAR, not your junk.
Say Your Goodbyes
We understand that your car has been a part of your life for a while now. It has been there for your ups and downs, and has been a loyal member of your family since the day you first brought it home. However, it's time to move on with your life. You've found someone better, and it's time for you and your car to both see other people. Maybe just sit in the seat and reminisce about the good old days. Perhaps you could have a small gathering with your closest friends?
We couldn't care less how you do it, just say goodbye and take your fistful of cash! We tend to discover that this makes goodbyes much easier.
Salvage Your Used Car for Cash
Many people fail to truly comprehend just how valuable their junker car may actually be! Even if they are not in running condition, reputable salvage yards like Sturtevant Auto may still be able to put the parts to good use. Our technicians will come directly to you, with cash in hand. So, don't stress over towing arrangements and other logistics expenses. Even if your car is still in good running condition, we offer up to $10,000 for used cars as well! Take your salvage money and put it towards a new vehicle, take a trip, or even start restoring that dream car you've had your eye on. We don't care what you do with it, just don't let your rusty pile of gold waste away in your yard a second longer!