Satisfied Customer Stories
"I want to thank you for your prompt and excellent service to purchase my 2 vehicles today. I apprec...

They purchased my junk car and I could not be happier with the prompt, professional sevice. They mad...

"Sturtevant is always my first call when it comes to my used auto glass needs." Kent J&F Auto G...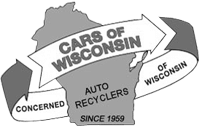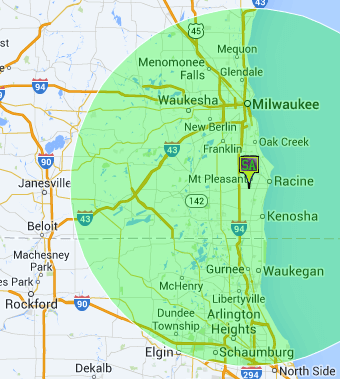 6 Common Symptoms of a Failing Alternator
First off—What's an Alternator Do?
Almost everyone has heard someone refer to their vehicle's alternator, but not everyone knows what the thing does.
The alternator is a device that uses an artificially produced alternating current to effectively recycle your car's limited electrical supply. This ensures that your engine continues to start properly, and that the car's basic functions operate correctly.
Your battery provides the initial charge required for combustion to be set into motion, but due to the enormous amount of sheer power required to operate any motor vehicle, your battery's store of energy would be quickly depleted without the assistance of your alternator.
Cheap Used Car Batteries, Engines, & More from Sturtevant Auto
Don't settle for an expensive part that might need to be replaced soon later. Our Milwaukee-area junkyard provides used car engines, batteries, alternators, and more FOR CHEAP. Your entire car doesn't have to be replaced if the parts are the only problem. We have a wide selection of used auto parts to choose from for affordable prices.
Sturtevant Auto carries parts for all makes and models, including:
Our inventory changes every day - give us a call ahead of time before your visit!
Most Common Signs of a Bad Alternator
The importance of your alternator is significant since electrical power from your automobile is used to operate your car stereo, power your spark plugs, and is essential for your vehicle to run properly. Not only is a failed alternator extremely expensive due to the costs involved in frequent battery replacements, but it is shockingly harsh on many different components of the vehicle itself.
Take a look at a few of these common signs of alternator failure and general malfunction.
1. Car Shuts Down Shortly After Being Jumped
Over a period of years, your car battery loses its initial charge until eventually it needs to be replaced. However, for a short period of time you may need to jump start your car using the power from another battery.

From there, your alternator will recycle the power you need to keep going, or at least so long as the car engine remains running. However, if your alternator is failing, your car will die not long after being jumped. The absence of recycled energy makes it impossible to keep your car running once the battery's main storage has been used.
2. Car's Electronic Operations Weaken While Driving
One of the surest signs of a dying alternator is the weakening of the vehicle's electronic operations while driving. Due to a lack of power, you may find that your radio's volume and display are both hard to see/hear despite appearing to be in perfect working order. Also, you might notice that your headlights have lost their brightness, and your high-beams may appear to not work at all! Other signs can include a poorly lit dash display, dim interior lights, and possible loss of electronic operations all together.
3. Alternator Warning Light is On
Quite possibly the most obvious, yet often overlooked sign of possible alternator issues is the initial appearance of your alternator warning light. Most people see this particular light whenever it first comes on, however it is frequently misidentified as something else.

Typically, the standard alternator warning light is shaped like a battery, and will appear on your front dash display. Other older vehicles may communicate to the owner simply through the "check engine" light. Newer vehicles may say ALT or GEN within the icon itself, but ultimately you should check with your factory issued owner's manual the second you see a warning light of any type appear.

With this in mind, you should not rely solely on the assumption of your alternator light alone in order to identify the problem. Varying factors including the amount of power your battery has left can determine if your alternator light will warn you, and it does not promise to be a completely foolproof way of determining the second your alternator starts to experience difficulties.

Often alternator malfunctions can be identified and resolved long before your warning light comes on. So, be sure to always keep a close eye on your engine and how it is operating.
4. Headlights Dimming More than Usual
The alternator is important for a working car stereo, spark plug, and overall power for the car to run!

While there can be other factors contributing to unusual headlight dimming (old bulbs, poor electrical connections, etc.), the alternator is usually a common cause. Driving around without functional, or poorly lit headlights is not only reckless and hazardous, but it is also illegal in many states as well.

Without the necessary power being recycled to operate all the different components of your motor vehicle, the added strain on battery power can drastically impact the effectiveness of not only your headlights, but also turn signals, brake lights, and your high beam power.
5. The Smell of Hot or Burning Wires
If you notice the pungent smell of burning wires, this is a good sign that your alternator, if not something more serious, is wrong with your engine. The root cause of this is usually the overheating of the alternator itself due to a reduced electrical current or a byproduct of friction resulting from a malfunctioning pulley or belt.

Your alternator works closely with the serpentine belt, and when malfunction occurs, the belt does not freely move as it should. These inconsistencies can cause an easily identifiable foul odor, and should be looked at by a trained mechanic as soon as possible.
6. A Whining Noise from the Engine
A whining noise coming from your car's engine can indicate a multitude of different issues. However, it can also be the byproduct of your crank shaft belt about to give in. The crankshaft pulley works in conjunction with the serpentine belt and is vital to your engine. It is connected to the alternator, and is an essential part in helping recycle your vehicle's electrical energy. A whining sound from your engine can be a sign that your crankshaft belt is about to fail, and should be evaluated right away before serious damage can occur.
Affordable Alternators and Other Salvage Auto Parts
If you suspect your alternator may be on the back nine, feel free to call and consult with one of our highly skilled staff members today for information on salvage automotive parts, used car specials, and more! We stock auto accessories and parts from all major auto makers including Ford, Chevy, and Honda! Sturtevant auto gives you the opportunity to find great deals on used auto parts that are often just a fraction of the price of standard factory replacements. We currently inventory a large variety of different makes and models of salvage vehicles, and our yard is always free to enter.
In addition to alternators we also provide used auto glass, tires, and will strive to give you the best possible deal on your old vehicle. Many of our customers who are seeking to fix or restore an older vehicle find that with Sturtevant Auto not only do they get discount auto parts at unbelievably low prices, but also a fantastic customer service experience as well.
So, before you spend thousands of dollars on new, hard to find, or inferior off-brand car parts and accessories, take the time to give Sturtevant Auto a call today.
JUNKYARD NEAR MILWAUKEE USED AUTO PARTS
Sturtevant Auto has an entire variety of used vehicle parts at CHEAP PRICES!
We Buy Damaged Vehicles
Looking to get some cash for your old, wrecked, or otherwise damaged vehicle? We currently pay both Illinois and Wisconsin residents up to $10,000 for salvage cars and other used auto parts. Take this opportunity to get rid of that rusty eyesore wasting away in your backyard, and turn your clunker into a mountain of cash! We strive to get to you within 24 hours, and will try our best to set up a time that is convenient with you and your schedule.
We buy damaged vehicles, even if it is...
Vehicle not in proper drivable condition? No problem! We'll even come to you and take it directly off your hands. In addition, we also carry a limited stock of refurbished salvage vehicles. These automobiles make great solutions for anyone seeking a reliable, yet affordable vehicle that is both safe and dependable.
Contact the best pick and pull junkyard near Milwaukee for cheap used alternators!