Satisfied Customer Stories
"I want to thank you for your prompt and excellent service to purchase my 2 vehicles today. I apprec...

They purchased my junk car and I could not be happier with the prompt, professional sevice. They mad...

"Sturtevant is always my first call when it comes to my used auto glass needs." Kent J&F Auto G...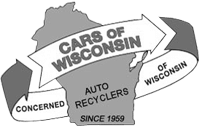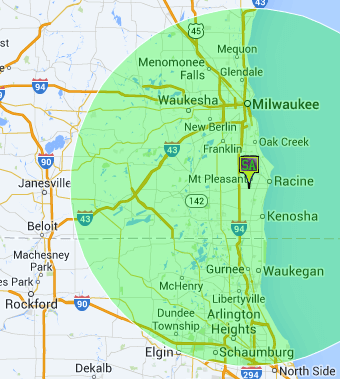 4 Reasons Your Car Won't Start When it Gets Really Cold
Car Not Turning Over on Cold Mornings in Wisconsin?
One of the most common questions asked in the automotive world is: "Why won't my car start on cold mornings?" It happens to everyone who isn't fortunate enough to have indoor parking over the winter. We all dread the clicking noise of a dead engine on a frigid December morning.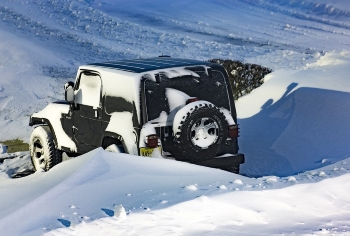 Bitter cold weather can make starting your car in the morning a real pain.
There are two fundamental reasons why freezing temperatures make starting a car difficult.
For starters, frigid winter temperatures tend to make motor oil thicken. This causes strain and creates unnecessary friction within the engine itself.
Secondly, cold weather interferes with the performance of your vehicle's battery.
There's a few main culprits for a car failing to start in extreme cold:
You might need a cheap car battery from our junkyard (near Milwaukee)
Sturtevant Auto provides affordable car batteries for your car that won't start in the extreme cold. We buy and sell car batteries for all different makes and models. Don't waste your time shopping around for a new car battery that will cost a fortune. It's a loaded investment and who knows when it will fail on you while on the road? Auto shop bills pile up - get a cheap car battery and save on your next car repair with our Milwaukee-area salvage yard today!
Do Everything You Can to Keep Your Car Warm
The first and most blatant answer to making sure that your car turns over in the cold is to do whatever you possibly can to keep your automobile above freezing during the winter months. While this may seem incredibly simple, for those who do not have the luxury of a heated garage it's essential that you get creative.
If you do have access to a simple indoor garage, a small electric or kerosene heater can be a wise investment. They are relatively affordable, and that extra few degrees can raise the temperature just enough to get things moving again. Also, there are a variety of blankets and covers available at must automotive stores that you can throw over your vehicle to hold in the heat. Do NOT attempt to place a blanket directly over the car engine as this could be an extreme fire hazard.
Because we all know the REAL problem here. It's just too freakin' cold!
If you're troubleshooting your hard starting car in the frigid cold, chances are the reason for the problem is somewhere on this list:
1. Your Battery is Dead (and May Need Replacing)
Chances are, your battery is at fault when your car won't start in the morning.

Because below freezing temperatures can cause the chemical reaction in your vehicle's battery to exponentially slow down, a weak battery can often cause your car not to start.

Most experts highly recommend changing your battery every three years if it isn't dead already. For a temporary fix, we suggest a sturdy set of jumper cables and a jump start from another vehicle. However, you should buy a replacement battery as soon as you possibly can.

If your car won't start in the cold but you are sure that the battery is good, make sure that the problem is not with the alternator instead. Continually buying batteries can be very expensive and cost you a great deal in the long run. Sturtevant Auto carries discount salvage alternators and car batteries for most major makes and models of popular vehicles.

Our pick and pull salvage yard is always free to enter, and our staff of highly trained automotive experts will help you choose a cheap used battery for your car or truck. In addition we also offer cheap salvage cars at incredible prices. So, if you need something to get you back on the road make sure you check our inventory often.
2. There's Water in Your Fuel Line
Besides your vehicle's oil and car battery, the fuel line can also be an issue during winter. In theory, there should be no water in your fuel line from the start. Unfortunately, this is not always the case. When your fuel lines freeze no gasoline can get to the motor, meaning combustion is halted, which leads to your car not turning over.

Condensation from temperature fluctuations could leave water in your gas line or fuel tank, which causes further complications.

Using fuel with a low alcohol content or premium fuel is one solution. However, in many cases, it may be necessary to repair or replace your fuel lines entirely. Check out Sturtevant Auto for a large selection of available salvage parts, and any of your other automotive needs.
3. You're Using the Wrong Oil!
Check with your vehicle's owner's manual to determine what type of oil your engine requires. Most new cars take a thinner oil (5W-20), and this is great for winter weather. Thicker oil like 10W-30 only makes things more difficult when temperatures drop below freezing and all those molecules start bunching up.

A quick online search should tell you what particular type of oil is right for your make and model, or any automotive shop staff member should be able to point you in the right direction as well.
4. There's Something Wrong with the Carburetor
While most newer model vehicles operate with a fuel injection system, older cars use a device called the carburetor. The carburetor mixes oxygen with small amounts of gasoline in order for an internal combustion engine to function properly. Hard starting in colder temperatures could be caused by a malfunctioning or dirty choke. If the choke fails to close, it will suck in too much air and you'll have trouble starting the car.

This is less a product of cold ultra cold temperatures and more a matter of a sensitive part getting out of whack! If you know your battery is fine and the oil is the right, you might have to look towards unorthodox solutions. This is one of them!

Sturtevant Auto currently stocks salvage carburetors and other auto parts at a fraction of the cost of factory replacement parts. Unfortunately if there is a problem with your fuel injection system, you must take your car to an automotive dealer who can properly run diagnostics.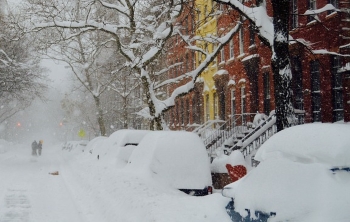 Don't get stuck on a frigid morning. Do everything you can to avoid hard starting issues!
More Winter Car Maintenance Tips
Even if your car is working properly, there is still some basic maintenance precautions that should be taken before the cold weather hits.
First, make sure to replace your windshield wiper fluid. Salt and sludge buildup can cake on your windshield making your visibility next to zero.
While you're at it, replace your antifreeze to help avoid any engine corrosion or other unwanted rust.
Replace your windshield wipers after the winter season, as snow weather can often cause them to crack. Try to remember to lift your wipers off of the windshield glass each night before heading in. This will keep them from freezing to the cold glass and breaking.
Also, at the end of both winter and fall be sure to give your vehicle a solid cleaning in order to eliminate any baked on salt and other wintery grime. And yes, you should do a thorough hand wash to get to those hard-to-reach places.
Used Parts for Most Car Manufacturers from Sturtevant Auto
Need a specific auto part for your make and model? Our junkyard near Milwaukee has an ever-changing inventory of specific auto body parts - contact Sturtevant Auto for the part you need.
We serve most car manufacturers with a variety of parts, including:
Milwaukee-area Junkyard Carries Used Auto Parts ON A BUDGET
Aside from the extreme cold, there might be something else wrong with your car. From engine parts to the transmission, our Milwaukee-area junkyard provides used auto parts for cheap!







Stop by our pick and pull junkyard near Milwaukee to find cheap parts or buy a temporary replacement car should your car crap out at the worst time!