Satisfied Customer Stories
"I want to thank you for your prompt and excellent service to purchase my 2 vehicles today. I apprec...

They purchased my junk car and I could not be happier with the prompt, professional sevice. They mad...

"Sturtevant is always my first call when it comes to my used auto glass needs." Kent J&F Auto G...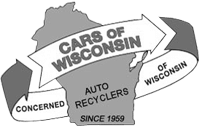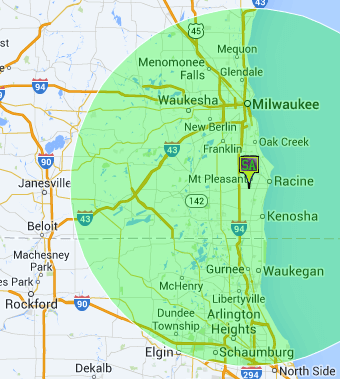 Should You Donate Your Junk Car Or Sell It for Salvage?
Get Top Dollar for your Irreparable Vehicle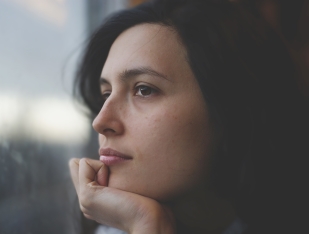 Many "non-profit" agencies will push you to donate your car and get a tax break. The sad truth is "donating" your car can involve lots of paperwork and may not actually provide much of a tax break.
If you need to get rid of a car quickly or are looking for cash fast, selling your vehicle to a salvage yard is your best bet.
Selling a junk car for scrap is the best way to get the most cash for your clunker. Sturtevant Auto usually picks up cars within 24 hours of requests, letting you get the vehicle off your hands and cash into your pocket. The best part is while some auto donation groups will not accept certain vehicles, most salvage yards, like the Milwaukee area's Sturtevant Auto, will buy almost anything. Whether it's burned, flooded, totaled or even if you lost or no longer have the title, we may still buy your vehicle.
Salvaging your Car is an Eco-Friendly Solution
The auto industry produces an incredible amount of waste. Landfills are not equipped to handle the huge amounts of metal, paint, electrical components and other auto parts every junk car contains.
Salvage yards are an excellent way to minimize vehicular landfill waste.
By retrieving reusable car parts from junk vehicles, we help ensure waste is kept to a minimum. Even the unusable parts will be recycled, making sure nothing is wasted. Sturtevant Auto provides you with an easy, eco-friendly way to get rid of your old vehicle and earn some cash.
If You Really Want to Donate Your Vehicle, Beware of Car Donation Scams
Scammers exist everywhere, even for automobile repair charities. While your intentions may be noble, there are a lot of car donation "non-profits" out to scam the public.
It's critical to ensure the organization you're donating to is legitimate.
In order to verify this, it's in your best interest to contact the IRS and request the charity's 501(c) (3) letter. If you decide to donate, you should also sign the title before donating the car. If the charity you want to donate to will not sign the title in front of you, a big red flag should be raised: You are probably donating to a scam. Falling for a scam is more than embarrassing, it can be a financially and emotionally draining experience.
The Best Way to Donate Your Vehicle to Charity
Donating a vehicle to charity is nice in theory. The reality makes it a tricky proposition. The best, way to turn your car into a charitable donation is selling it to a local salvage yard.
Use the money the salvage yard pays you to make a donation to a charity of your choice.
This way, you're sure you won't be scammed and can choose any charity you want to support, not just those accepting vehicle donations. Many of the used auto parts we sell are used by small, local mechanic shops, so the car will be put to good use helping your community either way.
Contact the car donation alternative, Sturtevant Auto, to get cash in hand for you junk vehicle today.