Satisfied Customer Stories
"I want to thank you for your prompt and excellent service to purchase my 2 vehicles today. I apprec...

They purchased my junk car and I could not be happier with the prompt, professional sevice. They mad...

"Sturtevant is always my first call when it comes to my used auto glass needs." Kent J&F Auto G...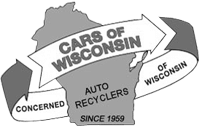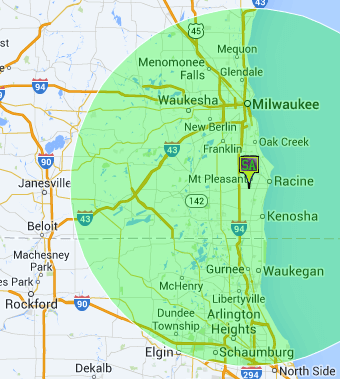 Battery vs Alternator Problems: Which is to Blame?
Telling the difference between a faulty battery & alternator is simple with our outline of the signs and symptoms of dying batteries & alternators.
Being prepared can make any stressful situation easier, but without the proper knowledge, how can you expect to be ready for your car failing? Having a limited understanding of how cars work can leave you feeling helpless when your car refuses to start. The best way to empower yourself, especially in preparation for car failures, is to understanding the function of basic parts of your vehicle, like batteries and alternators—two of the main parts blamed for failed car startups.
You can perform a straightforward diagnosis of your car to decide if its failure is due to a dead battery or alternator. Differentiating between the two car parts is actually pretty easy once you analyze the signs and symptoms of dying batteries and alternators.
Milwaukee Junkyard Carries Parts for Most Auto Manufacturers
Our salvage yard near Milwaukee carries all sorts of parts for different makes and models. Whether you have a Chevy Cavalier or Honda Accord - we've got what you need.
Sturtevant Auto offers different car parts for all types of makes and models, including:
Our inventory is always changing – give us a call before your next visit!
Sturtevant Auto Salvage Provides Used Auto Parts in Racine, WI
If you're in a position where you're still debating the battery vs alternator quagmire, chances are, you will need to replace a battery. The best way to save money is by checking out cheap used auto parts from Sturtevant Auto's Racine, Wisconsin salvage yard.
Finding used batteries is easy and affordable because we have a wide range of used parts from many different makes and models of cars and trucks for sale at our pick and pull junkyard. Not only will we have helped prepare you for diagnosing whether or not your battery or alternator is to blame for your car's failed startup, but we can help prepare you for an easier transition to an operational car once again. Reduce the impact a replacement battery has on your wallet with our used auto parts selection. Although we do offer used batteries, there are a handful of other used auto parts we have in stock, such as:
Although it does not happen all the time, you can definitely be in a position where you may have to replace both your battery and alternator. This can be a huge inconvenience not only for your budget, but for your schedule as well. If you think you can save more time and money simply investing in a new car, Sturtevant Auto is your best option for selling your old car. (We buy used cars for up to $10,000!)
We will buy your car in any condition, including:
If you're interested in selling your clunker, Sturtevant Auto can make your next purchase of a new or used vehicle a realistic option with our junk car program and price calculator tool. If you're interested in taking advantage of our services, give us a call today so we can assist you with your battery, alternator, and other vehicle needs!
Contact Sturtevant Auto pick and pull junk yard today to benefit from our used batteries selection and junk car program!