Satisfied Customer Stories
"I want to thank you for your prompt and excellent service to purchase my 2 vehicles today. I apprec...

They purchased my junk car and I could not be happier with the prompt, professional sevice. They mad...

"Sturtevant is always my first call when it comes to my used auto glass needs." Kent J&F Auto G...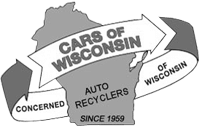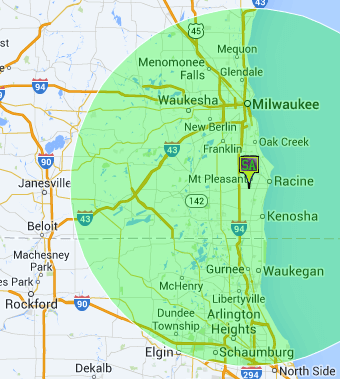 Racine Junk Yard FAQs
Auto salvage experts provide answers to the questions most commonly asked about our Racine junk yard
When you're searching for Wisconsin used auto parts or looking to buy or sell used cars in Milwaukee, Racine, Kenosha, Waukesha, or the surrounding area, you're going to have a few questions. We're the experts with the answers when it comes to Racine and Milwaukee auto salvage.
For specific used auto part needs or any questions not answered here, simply call our friendly bilingual staff today: 262-835-2914.
Q: Does Sturtevant Auto charge a fee to enter the yard?
A: Nope. It is absolutely FREE to enter our yard!
Q: Will Sturtevant Auto Come to Illinois to Pick Up a Junk Car?
A: Absolutely! Regardless of which side of the Wisconsin - Illinois State Line (or, if you insist, the Cheese Curtain) you live on, we will come pick up your junker and pay you for it!
Q: How fast can you remove my junk car?
A: We can usually get to you within a day. Schedule a pickup at your convenience by contacting our Racine area junk yard at 262-835-2300.
Q: What do I do after selling my car to your Racine area junk yard?
A: Turn in your plates at the DMV and if the vehicle has an insurance policy on it you can call and have it cancelled.
Q: What happens to my old used car after I sell it to Sturtevant Auto?
A: We salvage used cars in Wisconsin by selling the used auto parts and recycling the scrap metal. We're great at what we do, which is why we can offer you the best price.
Q: How do I sell you my non-running junk car?
A: Contact Sturtevant Auto at 262-835-2914 with the make, model, and year of your car. Or, use our online car value calculator by clicking on SELL YOUR CLUNKER at the top of the page. Ready yourself for a scheduled junk car removal by gathering up the title, keys, registration, and any proof of insurance or ownership. You'll recieve payment on the same day.
Q: What if I'm missing a title, registration, or keys?
A: What if I'm missing a title, registration or keys? | Selling a junk car without a registration
Q: What factors determine my used car price quote?
A: Make, model, year, condition. The more specific information you provide when selling your used car, the more accurate our phone estimate will be. Or, you can try our new junk car quoting system by clicking on SELL YOUR CLUNKER at the top of the page.
Q: What if your salvage yard doesn't have the part I'm looking for?
A: We'll find it. Our auto salvage yard subscribes to a database which looks up used car parts. If we don't have your used auto part at our Racine – Milwaukee area junkyard we'll even send you to a competitor nearby.
Q: Why should I sell my used car to Sturtevant Auto?
A: You should get the most money for your used or junk car. Call around and ask for prices, we're confident in our ability to WIN your business. Or try our new junk vehicle quoting system by clicking on SELL YOUR CLUNKER at the top of the page
Q: What is your used auto part return policy?
A: All used auto part purchases from Sturtevant Auto are backed by a 90 day warranty.
Q: What are Sturtevant Auto's hours of operation
A: Our junk yard, located near Racine, is open Monday through Friday 8:30AM-5:00PM, Saturday 8:30AM-3:00PM, Sunday 9:00AM-2:00PM.
Q: How do I get to Sturtevant Auto?
A: Our Racine area junkyard is on I-94, just minutes south of 7-mile fair, between highway K and highway 20. We are on the westbound frontage road (the side of the interstate which is actually northbound, on the EAST side of I-94).