Satisfied Customer Stories
"I want to thank you for your prompt and excellent service to purchase my 2 vehicles today. I apprec...

They purchased my junk car and I could not be happier with the prompt, professional sevice. They mad...

"Sturtevant is always my first call when it comes to my used auto glass needs." Kent J&F Auto G...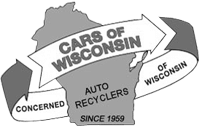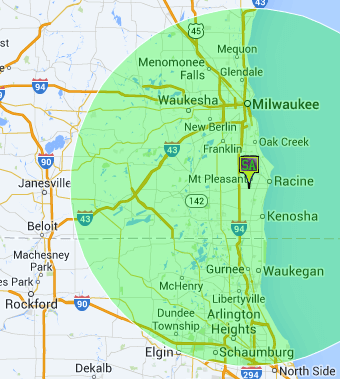 Sturtevant Auto Salvage and Used Auto Parts Policies
Racine-Area Junkyard Policies
Sturtevant Auto is an expert at finding our customers the best Wisconsin used auto parts at the best prices. We're confident you'll find the used tires, engines, transmissions, batteries and whichever used car parts you're looking for. Sturtevant Auto will track down your part on our 11 acre lot using our state-of-the-art locating system. If you chose the wrong used auto part, we'll exchange it. Here are the terms of our Racine-Area Junkyard warranty policy: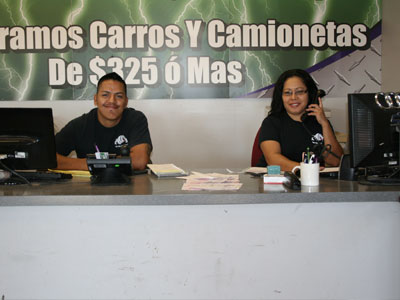 Used Auto Parts Warranty Information
To utilize our no-hassle warranty, just bring your receipt and the complete part back to our Milwaukee-area salvage yard within 90 days of the invoice date.
Body parts, special orders, custom cut, or disassembled parts are sold as is.
As-Is used auto parts are not subject to warranty, refund or exchange.
Fluid levels and leaks are the customer's responsibility
Return your core (with all fluids drained) within 10 days to receive full repayment of your core deposit
Labor, installation, commercial use and racing are not covered under warranty.
Customer's responsibility to bring original part on claims of "No Fit" or wrong vehicle year
Disclaimer:
SturtevantAuto.com and other marks indicated on our website are trademarks or registered trademarks of SturtevantAuto.com, or its subsidiaries (collectively SturtevantAuto.com), in the United States, Canada and/or other jurisdictions. SturtevantAuto.com's graphics, logos, page headers, button icons, scripts and service names are the trademarks or trade dress of SturtevantAuto.com. SturtevantAuto.com's trademarks and trade dress may not be used in connection with any product or service that is not SturtevantAuto.com, in any manner that is likely to cause confusion among customers, or in any manner that disparages or discredits SturtevantAuto.com. All other trademarks, logo's or slogans not owned by SturtevantAuto.com that appear on this website are the property of their respective owners, who may or may not be affiliated with, connected to, or sponsored by SturtevantAuto.com.
For the best deals on the best used auto parts in Wisconsin, contact the Sturtevant Auto Salvage Yard near Milwaukee today: (262) 835-2914