Satisfied Customer Stories
"I want to thank you for your prompt and excellent service to purchase my 2 vehicles today. I apprec...

They purchased my junk car and I could not be happier with the prompt, professional sevice. They mad...

"Sturtevant is always my first call when it comes to my used auto glass needs." Kent J&F Auto G...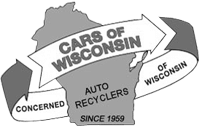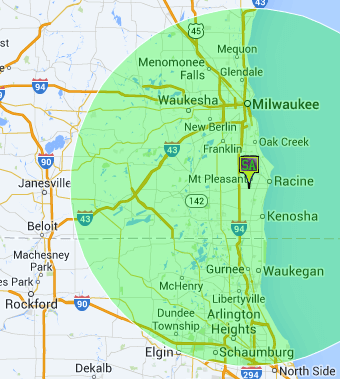 Contact Sturtevant Auto Salvage for Racine and Milwaukee Used Auto Parts
Call Our Racine Junkyard Experts Today!
Contact us to learn more about the best values on used auto parts, or to schedule a pick up near Milwaukee, Kenosha, Waukesha, or any other surrounding town so we can buy your junk car. Simply use the contact form below and our auto salvage professionals will get back to you as soon as possible. Your satisfaction matters: we look forward to hearing from you!

We pride ourselves on being the best salvage yard in the Milwaukee area. Fill out a form, stay up to date on our junk yard news, or call 262-835-2914 for more information
Póngase en contacto con los expertos de chatarrería en Racine a Sturtevant Auto hoy!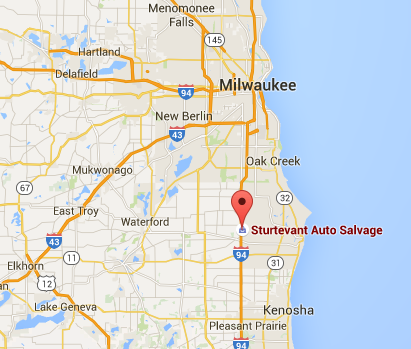 Click here for a full screen interactive map.
Para obtener más información acerca de los mejores valores en partes de auto usados en Racine, o para programa una recogida de su coche chatarra en Milwaukee, solo tiene que utilizar el siguiente formulario de contacto y nuestros profesionales chatarrería pondremos en contacto con usted lo antes possible. Su satisfacción no podría ser más importante para nosotros. Esperamos con interés escuchar de usted!

Para obtener respuestas inmediatas sobre los precios y la disponibilidad de especifico piezas de autos usados de nuestro chatarrería en Racine, llama 262-835-2914.
Sturtevant Auto Salvage
2145 East Frontage Rd. I-94
Sturtevant, WI 53177
Local: (262) 835-2914
Fax #: (262) 835-1691

Hours :
M-F (l-v) 8:30 - 5:00
Saturday (sábado) 8:30 - 3:00
Sunday (domingo) 9-2