Satisfied Customer Stories
"I want to thank you for your prompt and excellent service to purchase my 2 vehicles today. I apprec...

They purchased my junk car and I could not be happier with the prompt, professional sevice. They mad...

"Sturtevant is always my first call when it comes to my used auto glass needs." Kent J&F Auto G...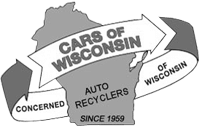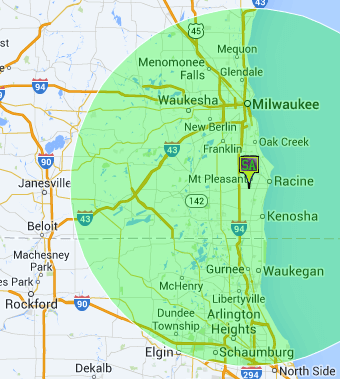 Auto Salvage Wisconsin
Auto Salvage Yard just south of Milwaukee provides Top Dollar for Used Cars and Car Parts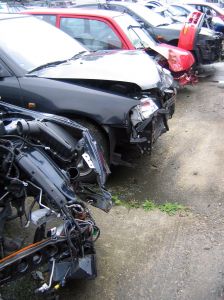 Don't waste another day dealing with the hassle of your old junked car. Come to the best location for auto salvage near Milwaukee - Sturtevant Auto. We offer top dollar for used cars and car parts (higher than any other salvage yard in Southeastern Wisconsin). We offer even higher prices for trucks or vans. We take pride in our huge inventory and maintain it by offering the best value for your used vehicle. We will put our prices up against any of our competitors, ensuring our reputation as the best auto salvage in the area. Call Sturtevant today at 262-835-2914 for a free estimate on your used vehicle.
One Stop Auto Salvage Shop
Let our technicians do the work for you. We will take care of all the necessary paperwork excluding any 3rd party involvement. All we need are your keys, title, insurance and registration forms and we will take care of the rest. For those non-moving vehicles, we provide a free junk car pick-up service if you are located within a 35 mile radius of our location. We want your used vehicle and will do our best to accommodate you. We are conveniently located off I-94, just south of 7 mile fair on the border of Racine and Milwaukee. We are open on weekends to fit your busy schedule. Stop by or call 262-935-2914 to schedule your used vehicle pick-up today.
We'll accept used cars in virtually any condition, even if it's:
Get Parts for Nearly Any Make or Model
We have a great selection of used auto parts from a huge varierty of manufacturers. Pull your own parts for cars or trucks from manufacturers like:
Quality Auto Parts at Affordable Prices
Sturtevant Auto Salvage is proud of our reputation as the salvage yard our nieghbors have trusted for quality auto parts for over 50 years. We go above and beyond typical customer service to ensure customers are highly satisfied. Our massive 11 acre auto part inventory yard guarantees we will find parts for any make or model vehicle you own. Sturtevant Auto Parts subscribes to a comprehensive database of our inventory to easily locate any needed auto part quickly and efficiently. Any part you buy from our family owned company is covered by a 90-day warranty.
Safe, Reliable, and Affordable Used Tires
Let our auto experts ease your worries about buying used tires. Driving on bald tires is never a good idea. We understand buying brand new tires can put a strain on your wallet and sell only the best quality used tires at affordable prices, so you can feel safe and secure when driving.
Sturtevant Auto Salvage buys used and disabled vehicles, providing a wide inventory of discounted used tires that are guaranteed to fit your vehicle and price range. We inspect every tire in our inventory with extreme detail, ensuring your safety is never compromised. For the best prices on the safest used tires, stop by today.
Buy or Sell Used Supercars and Supercar Parts
Maybe your beloved supercar is totaled or rusted. Maybe it's costing you too much to keep in storage. Maybe it's just not practical to keep it any more. Whatever the reason, we will take your supercar—or any salvageable parts—off your hands and put money in your pocket.
We buy and sell used supercars and parts including:
Jaguar
Porsche
Lamborghini
Ferrari
Maserati
Ford GT
Nissan GT-R
Acura NSX
The Auto Salvage Yard Your Neighbors Trust for Great Customer Service

Ease your worries today by relying on the auto salvage company that has your back. Sturtevant Auto is a family business with 50 years of experience and 11 acres of inventory. Our reputation outshines all others. Doing business with an established Wisconsin auto salvage yard grants you peace of mind knowing you are getting the most value for your used vehicle. We rely on small-town ethics and business practices because you deserve a company who cares. Our reputation has helped us grow through word-of-mouth recommendations and we want to continue this time-tested tradition. We treat you like a person, not a dollar sign.
Call the auto salvage experts at Sturtevant Auto today and get the money you're entitled to.