Satisfied Customer Stories
"I want to thank you for your prompt and excellent service to purchase my 2 vehicles today. I apprec...

They purchased my junk car and I could not be happier with the prompt, professional sevice. They mad...

"Sturtevant is always my first call when it comes to my used auto glass needs." Kent J&F Auto G...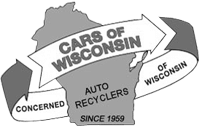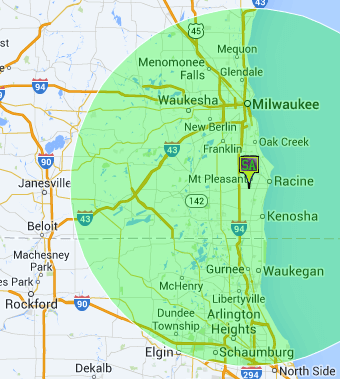 The Best Junkyard Wisconsin Offers
Our salvage yard walks the line on the county line.
Our 11-acre salvage yard near Racine is an established business partner with a thousand car inventory.
Sturtevant Auto is a local, family business near Milwaukee County. We're proud of our 50 year legacy of fair prices and excellent customer support. We're certified professionals.
Sturtevant Auto is a bonded and insured Racine-area area junkyard, with Wisconsin salvage license number 42.
We have a long history of Wisconsin zoning and permit regulation compliance. Doing business with an established auto salvage yard affords you peace of mind; you'll get a receipt with an address on it, and feel secure knowing you're protected against bad titling concerns. Customer satisfaction is our main concern. Our used auto parts are supported by 90-day warranties and employees who care about your problem.
We Pick Up Junk Cars, Running or Not, and Pay Cash for Your Clunkers
Many salvage vehicles are unsafe or unable to drive to our junkyard. An important part of our business model is providing convenient junk car pick up within 35 miles of our location. If your car does not work, you can still sell it to us for top dollar.
If you've got an eyesore in your yard and don't know what happened to the title, give us a call or email us. Under certain circumstances, we will buy a junk car without a title. Sell your unwanted car, truck, van or other vehicle to Sturtevant Auto for fast cash without leaving your home.
Sturtevant Auto has become THE Wisconsin auto salvage destination
Our experienced auto salvage team offers a 35 mile junk car pickup radius (including Milwaukee, Waukesha, and Kenosha), helping you get rid of your junk car headache without leaving your home. These cars keep our salvage yard full of useable, often OEM parts.
For seekers of used auto parts between Racine and Milwaukee, we have pretty much any part for most makes and models. If we don't have the exact part you need, we can use a state-of-the-art part locating system.
Call Sturtevant Auto first and we'll find your used auto part. When you show up, either bring your tools and get the part yourself or let us take care of it. We WILL fill your junkyard needs. If we don't have your used auto part in stock we'll even direct you to our competitors.
Our friendly junkyard thrives on word-of-mouth reputation.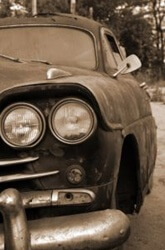 We built our large-scale inventory on small town business ethics. In a place like Sturtevant, it takes top pricing and friendly service to survive. Sturtevant Auto has more than survived, we've thrived. Your Wisconsin used auto part or auto salvage need is more than just our professional concern; we take your needs personally. Your call to our Milwaukee-area junkyard will receive the special attention you deserve. Our reputation depends on this promise.
Services from Sturtevant Auto Salvage near Milwaukee
Sturtevant Auto's auto salvage yard is the only place where you'll get top of the line deals on quality used car parts, cars, AND sell your junk car for a good price. Our most commonly worked with cars include: Toyota, Hyundai, Nissan, GM Chevy and more! Stop in today for a great deal on your junk car, or auto parts and top of the line used cars at unbeatable prices!
Call the Milwaukee area auto salvage professionals at Sturtevant Auto today, and then tell a friend where you found the best price: 262-835-2914.