Satisfied Customer Stories
"I want to thank you for your prompt and excellent service to purchase my 2 vehicles today. I apprec...

They purchased my junk car and I could not be happier with the prompt, professional sevice. They mad...

"Sturtevant is always my first call when it comes to my used auto glass needs." Kent J&F Auto G...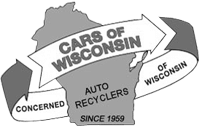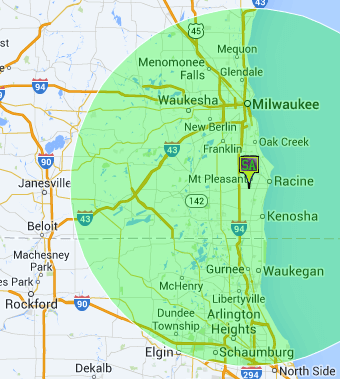 Used Volkswagen Parts between Milwaukee and Racine
Milwaukee area Volkswagen owners know when it comes to finding used parts for their Jetta, Passat or Golf, Sturtevant Auto Salvage Yard has the used VW parts they need. Our giant selection of parts is possible because we are always buying used, junk and salvage Volkswagens.
Used engines, transmissions and suspensions are available for all models of Volkswagen cars and SUVs.
Sturtevant Auto Salvage Yard is just a short drive south from Milwaukee or north from Racine and you'll find all the used Volkswagen parts you could ever need.
No matter what used Volkswagen part you are looking for, check out Sturtevant Auto Salvage Yard and find the motor, battery or other replacement car part you need.
Saving money on car repairs is easy when you shop Sturtevant Auto Salvage Yard's large selection of Volkswagen junk cars. Dented bumpers and chipped auto glass for a 2000 VW Beetle can be replaced with perfect condition, used replacement parts found at our 11 acre salvage yard. A used suspension for a 1999 VW Eurovan and a used transmission for a 2009 Tiguan can be found for rock-bottom prices at Sturtevant Auto Salvage Yard.
Some Volkswagen models we have parts for include:
The Best Place to Find Cheap Replacement VW Parts around Milwaukee
Used Car Body Parts for Volkwagen Vehicles
Minor repairs for body or bumper damage on a VW Beetle can be accomplished for less when buying used parts at our massive junkyard. Pick and pull doors, bumpers, hoods, and other auto body parts from salvaged Volkswagens to get the best price on replacement parts. Get parts -->
Discount VW Tire Rims
Damaged rims can throw off your car's whole performance. Don't put up with bent, cracked, or broken tire rims when you could have perfectly good lightly used rims from Sturtevant Auto pick and pull junkyard. Used rims and wheels are available for a VW Eurovan, Phaeton, and many other VW models. Get parts -->

Cheap Replacement VW Engines
A replacement engine sounds like an expensive fix—but it doesn't have to be. Buy a lightly used engine and still have money left over to get a set of used tires and rims, too. Our salvage yard south of Milwaukee has engines and parts for 1998 VW Passat and many other Volkswagen models. Get parts -->

Used Auto Glass for VWs
A cracked windshield can have dangerous consequences if ignored. Damaged glass can block your view, be distracting, or just get you pulled over. Find a low price, intact, used windshield for a 2001 Volkswagen Jetta or other VW model and drive safely. Get parts -->

Used Replacement VW Car Batteries
When your battery is dead or dying but the rest of the car still runs all right, a used VW battery is a great way to squeeze a few more miles out of an old car. A low or weak battery on a 1995 VW Golf or other Volkswagen model can be replaced for cheap when you buy a used car battery at Sturtevant Auto Salvage Yard. Get parts -->

Used Replacement VW Tires
Got a flat or bald tire giving you grief? Sturtevant Auto offers crazy low prices on used tires from our salvage yard near Milwaukee. Why pay full price for a brand new tire for a marginal difference? Come down to our salvage yard to pick and pull the tire(s) of your choice for your Volkswagen today. Get parts -->
Pick and Pull Cheap Used Headlights for VWs
Broken headlight bulb, housing, or lens? You could take your Volkswagen to the dealership, but you'd be spending a lot more money than you have to. Instead, check out the huge selection of VWs at our pick and pull junkyard—you just might find exactly what you need. Get parts -->

Cheap Side and Rear View VW Mirrors
Don't spend more than you have to on replacement mirrors. Find a cheap used side or rearview mirror for your Volkswagen at Sturtevant Auto. Pick and pull the parts you need from our salvage yard—there's a good chance you'll find an old VW with the mirrors you need. Get parts -->

Used VW Suspension Parts
If you're feeling every bump in the road, your VW might have a suspension problem. Instead of spending thousands of your hard-earned dollars on a brand new suspension system, pick and pull cheap replacement parts from some old Volkswagens in our junkyard. Get parts -->

VW Engine Parts at Discount Prices
When your beloved Beetle needs a replacement engine or engine parts, buying brand new might be out of your budget. Not to worry— our 11-acre salvage yard near Milwaukee has a huge selection of VWs you can pull cheap used engine parts from. Get parts -->
Used Tire Rims for Your VW
Bent, broken, or damaged rims affect your VWs performance. You don't have to put up with that. Get cheap used tire rims for your Volkswagen at our massive junkyard. Pick and pull all the parts you need and get a better deal than anywhere else in the Milwaukee area. Get parts -->

Cheap Used VW Transmissions
A brand new transmission could cost you thousands—or you could salvage a used one from Sturtevant Auto near Racine. You'll find the best lightly used VW transmissions in Southeast Wisconsin at our pick and pull junkyard. Take the parts you need to get your Volkswagen back on the road, without breaking the bank. Get parts -->
Finding Used Audi Car Parts Online is Easy
German manufactured Audi vehicles have a reputation for being reliable, and are one of the bestselling luxury cars in the world. Dominating the market must mean we're dealing with a quality car, but it doesn't mean that Audi's are everlasting automobiles. Every car, no matter the brand, will need repairs eventually. The question is: how much will it cost to replace an Audi part? As one of the most expensive car brands to repair or find used car replacements for, Audi vehicles can empty your wallet much quicker than you'd anticipate.
Used Auto Parts for Audi A4, Q7, and A6
Despite this fact, owning a luxury car doesn't mean you are out of options. You've made one of the best investments in your life with your car, now it's time for you to continue making smart financial decisions. Sturtevant Auto's junkyard is full of all types of cars, from the Audi A4 to the Audi A6, we have you covered. Finding used Audi rims online is easy with Sturtevant Auto's wide selection of used car parts. Replacement parts are at their best prices when they are used. Call Sturtevant Auto today for more information regarding our used parts and how much money you can save with them.
Pay the Lowest Price for Used and Replacement Tires
Replacing a tire is a pain. First off, you have to figure out if it can be repaired. If it's punctured less than an inch from the sidewall, no tire repair shop will touch it. Then, once you determine it's got to be replaces, you have to figure out if you can get away with getting just one. Placing one brand new tire on your car could end up giving you alignment and pulling issues.
It's a headache. The biggest headache? The cost. Fortunately for you, we've got hundreds and hundreds of junked cars with perfectly good tires waiting to be used.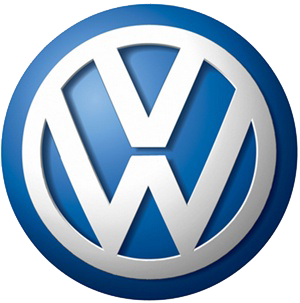 Used Volkswagen OEM Parts: Locate the Right Part at the Right Price
Buying genuine OEM Volkswagen parts does not have to be expensive. Sturtevant Auto Salvage Yard's acres of junk cars are filled with inexpensive, used VW OEM parts. Buy the part designed by the manufacturer to repair your Volkswagen auto at an unbeatable price. Whether you need a used Volkswagen Beetle engine, wheel set or transmission, Sturtevant Auto Salvage Yard has what you're looking for. OEM Volkswagen Jetta parts are available for you to purchase at the right price. Do not waste time or money looking for OEM parts online. Take the short trip south of the Milwaukee-Racine border to buy your used Volkswagen OEM parts at Sturtevant Auto Salvage Yard and save big.
Sell Your VW for Cash
Our massive supply of used VW parts is based on our ability to offer top dollar for scrap Volkswagens. If the time has come to part with your vehicle, let Sturtevant Auto pay you cash for your clunker. You'll get the money you want and we'll get the parts we need. Your VW will live on in the cars using its parts when you let us buy your salvage vehicle.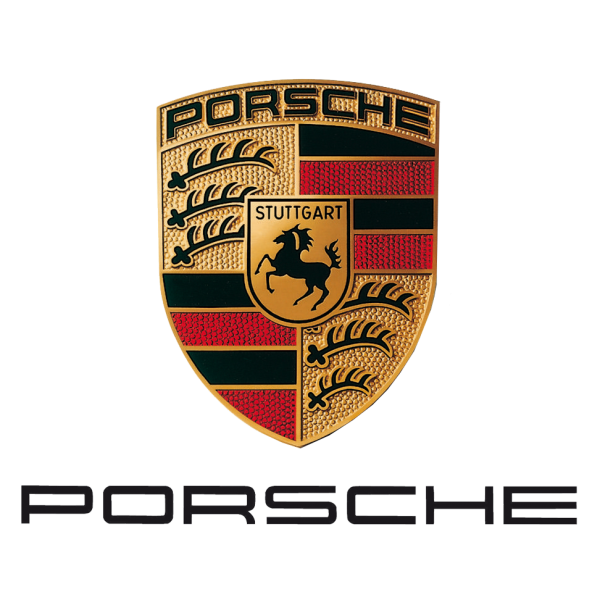 Recyled Porsche OEM Parts:The Right Fit the First Time
When driving a luxury Porsche car, compromising the car with replacement cheap aftermarkets can be expensive. The parts may appear to be a great price but sometimes the pieces can:
Be made out of thinner meatl that can deteriorate faster
Be made from non-matching plastic colors
Fade and yellow in the sun from a lower grade composite
Void the warranty of your car
Break easier
Luckily, new old stock and recycled OEM parts are the best solution to replace quality pats in your car. With our 1500+ car lot rotating frequently, it isn't uncommon to find recycled OEM Porsche parts. Give us a call to see if we have your model in stock, or we can locate it for you with our supplier network.
Used Bentley OEM Parts for Sale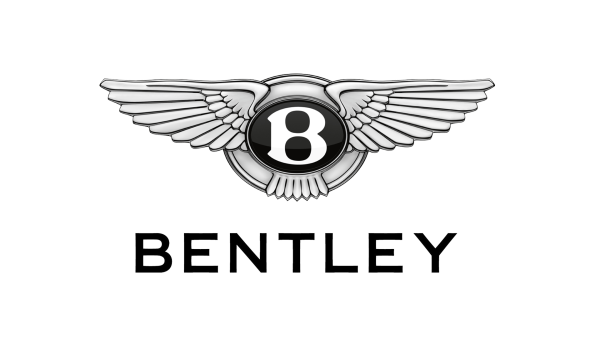 Classic never goes out of style, and recycled OEM Bentley parts never go out of stock. Accident scan happen that are our of our control, if you're trying toi replace a part in your car, or if you're shop needs a Bentley used part to fix a client's car, let us know.
It cold range from a Bentley cupholder, steering wheel, leather seat, tires, or bumper. We may it ready for picking for you. Contact us ahead of time to see if its currently in stock, or if you would like for us to pick it for you. If not in stock from our rotating 1500+ car lot, our supplier network can help us locate a specific piece for you.
Salvage VWs for Sale Are High Quality at a Low Price
Many Beetles, Jettas, Golfs and other VWs we buy are actually in drivable condition. Instead of parting them out, we put them up for sale. High quality Volkswagens are available for purchase at surprisingly low prices at Sturtevant Auto. There's no reason to pay a dealer an inflated price for a used car. We have plenty of salvage VWs for sale at prices under $5,000. Get on the road for less with a new-to-you Volkswagen from Sturtevant Auto.
Contact Sturtevant Auto for your Volkswagen, Bentley, Porsche, and Audi parts to keep yor auto on the road, no t in the garage.