Satisfied Customer Stories
"I want to thank you for your prompt and excellent service to purchase my 2 vehicles today. I apprec...

They purchased my junk car and I could not be happier with the prompt, professional sevice. They mad...

"Sturtevant is always my first call when it comes to my used auto glass needs." Kent J&F Auto G...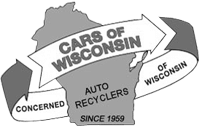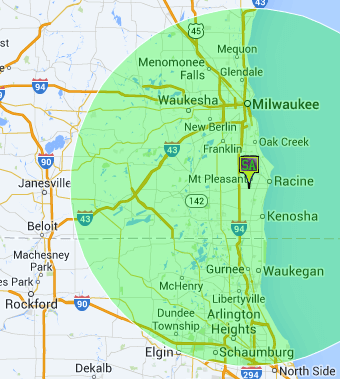 Buy or Sell Used Supercar Parts in Milwaukee
Got Old V8 Supercar Parts? Racine Salvage Yard Pays Cash!
Sturtevant Auto's salvage yard will buy your spare supercar parts for cash! We're offer the best prices on used car parts in the Milwaukee area whether you drive a grocery getter or a high-performance exotic. Maybe the supercar you bought (and totaled) years ago was too special to let go of. But you couldn't afford to fix it either. Now you've got two kids and need the extra garage space.
Still paying storage fees for a Jaguar XJ220 you know in your heart you'll never drive again? Turn a monthly bill into cash in your pocket, and we'll even pick up the car if it doesn't run. Call Sturtevant Auto south of Milwaukee for a quote on your spare engine, suspension or race parts and find out what your supercar parts are worth.
Used Supercar Parts for Sale
You don't have to break the bank to buy replacement parts for your supercar, whether you scored a deal on a Porsche back in the 80s or have been saving up since the 80s to buy the Lamborghini or Ferrari of your dreams.Sturtevant Auto Salvage Yard buys and sells supercar parts from our 11-acre location between Milwaukee and Racine. We buy used parts from damaged or abandoned supercars and sell them to enthusiasts seeking a great price on replacement parts for their pet project.Save money sourcing used supercar parts at Sturtevant Auto and get your Ford GT or Porsche 911 Turbo S back on track!
Damaged V8 Supercars Can Live Again
Got an old ride haunting your property? Supercars are meant to shine, not rust. If your wrecked supercar is collecting dust instead of compliments, it's time to get the perfectly good spare parts back on the road by turning your old supercar into a donor. Sturtevant Auto will buy your secondhand supercar parts including:
Engine parts
Performance parts
Suspension parts
Signed and collectible parts
Race parts
Panels
Rear wings
A crash doesn't have to spell the end of the road for your supercar. Wisconsin's top used car parts dealer will salvage in-demand spare parts to keep more supercars on the road.
Sourcing Used Lamborghini, Maserati, Ferrari & Ford GT Parts
Spare parts for supercars can be hard to come by. Sturtevant Auto can help you find the parts you need for your exotic or domestic supercar. Whether you need specialized performance parts, mirrors, door handles or tail lights, give us a call and we'll help you track down whatever's on your list.
Nissan GT-R Used Parts for Sale in between Milwaukee and Racine
Keep your Nissan GT-R supercar slayer in fighting form with quality used parts sourced from Sturtevant Auto. Save your money for insurance premiums and save big on performance and tuning parts from the front bumper to the spoiler including air intakes, turbochargers, camshafts, exhausts, transmission parts, piston rings, dash kits and other parts and accessories. We buy and sell used parts for the Nissan GT-R NISMO, Skyline R32, R33, R34, R35, GT3 and more.
Porsche 911 Used Parts just south of Milwaukee
Find aftermarket performance parts for your Porsche 911, 912, 918 Spyder, Carrera and Turbo and MORE at Sturtevant Auto. Shop our huge inventory of Porsche supercar parts at our pick and pull salvage yard near Racine and maintain your exotic without destroying your bank account. We're also a buyer of used Porsche supercar parts in the Milwaukee area. Sell your spare parts or unused supercar to Sturtevant Auto and make more space and cash today.
Used Acura NSX Parts
Buy replacement Acura NSX parts or sell Sturtevant Auto your old NSX today. We buy and sell spare parts for all model years of the Acura NSX, from 1991 through 2005. Find the genuine secondhand Acura NSX parts and accessories you need, or find some extra scratch by selling us your crashed-and-never-repaired supercar today.
Buying and Selling Used Parts for All Supercar Brands
Sturtevant Auto is Wisconsin's destination salvage yard for supercar enthusiasts and anyone looking for quality spare parts for less. Wondering how much you can get for the Bugatti you never repaired after the accident? Looking for specialty parts for your McLaren or Koenigsegg? Whether you're selling or sourcing used supercar parts, make Sturtevant Auto your first stop and get the specialty part—or cash offer—you've been looking for.