Satisfied Customer Stories
"I want to thank you for your prompt and excellent service to purchase my 2 vehicles today. I apprec...

They purchased my junk car and I could not be happier with the prompt, professional sevice. They mad...

"Sturtevant is always my first call when it comes to my used auto glass needs." Kent J&F Auto G...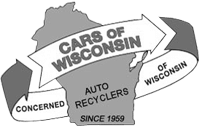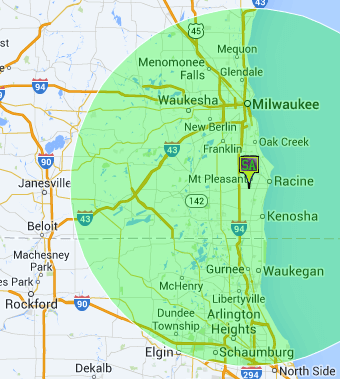 Used Kia Parts in Milwaukee and Racine
Finding used Kia parts around Milwaukee is a snap at Sturtevant Auto Salvage Yard. Our junkyard constantly buys used, salvage and junk Kia vehicles, so there's always a huge selection of used parts for many Kia models and model years. Kia Motors makes great, affordable vehicles, but some repairs and replacements are necessary. Routine wear and tear replacements for dead batteries and worn tires on a Kia Sorento or Sportage can be found in our massive Racine area salvage yard.
Whatever part you need for your Kia, Sturtevant Auto Salvage Yard has the used car parts you're looking for.
Find the Replacement Kia Car Parts You Need Near Milwaukee
Browse our huge selection of used Kia parts, including used motors, engines and axles just south of Milwaukee. Buying new car parts is a waste of money when there are perfectly good used parts literally lying around waiting for you at Sturtevant Auto Salvage Yard. Used car parts are the smart way to repair or restore your Kia. Everything from a used battery for a 2002 Kia Sorento up to a complete used engine and transmission for a 1999 Kia Sportage is available for purchase at Sturtevant Auto Salvage Yard.
Cheap Used Auto Parts for Kia Vehicles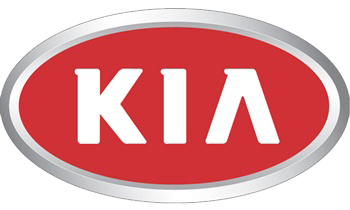 The Smart Way to Buy Used OEM Kia Parts
Aftermarket parts fill a need, but nothing compares to genuine OEM car parts. Buying used OEM parts from Sturtevant Auto Salvage Yard is the smart way to get the exact replacement part you need for your Kia. Used OEM Kia engines, axles, wheels and more are for sale at unbeatable prices. Find the used OEM Kia parts you need in the Milwaukee area at Sturtevant Auto Salvage Yard's 11 acre junkyard.
Turn Your Kia into Cash!
Whether your 1999 Kia Sedona runs or not, you can sell it to Sturtevant Auto, we pay cash for junk cars. Either come drop it off at our junk yard just south of the Milwaukee border or have us come pick it up. Whichever you decide, we'll buy it for an honest, fair price. Don't pay someone to haul off your used Kia, we'll take it away and pay you. Get cash towards your next vehicle; you can even buy it here.
Buy Used Kias at Low Prices from Sturtevant Auto Salvage Yard
Most of the vehicles we buy are only good for parting out. Some of them are perfectly drivable and we sell salvage vehicles at low prices. Buying a used Kia from us is a great way to get back on the road without breaking the bank. We'll even buy your old car for cash, making your new one even cheaper. Get a used Kia from Sturtevant Auto for a fraction of the price Milwaukee area dealers charge.
Find the used Kia engine you need by contacting Sturtevant Auto Salvage Yard today to get your Kia SUV moving again!