Satisfied Customer Stories
"I want to thank you for your prompt and excellent service to purchase my 2 vehicles today. I apprec...

They purchased my junk car and I could not be happier with the prompt, professional sevice. They mad...

"Sturtevant is always my first call when it comes to my used auto glass needs." Kent J&F Auto G...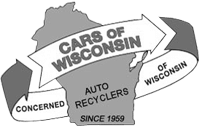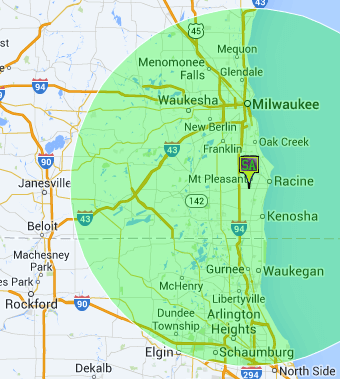 Used Hyundai Parts near Milwaukee
Used Hyundai car parts are made easy for Wisconsin residents between Milwaukee and Racine. Since we buy used Hyundai vehicles year-round, we have a steady supply of high quality used parts for many models and model years. Sturtevant Auto's salvage yard offers motors, engines and transmissions which are cost-efficient replacements to suit your Elantra Coupe or Elantra Touring.
Spiff up the look of your Hyundai Tiburon with premium tires and flashier rims. Modest SUVs like the Hyundai Santa Fe and Tuscon can benefit from batteries with increased lifespan.
Other automobiles by Hyundai include the compact Accent and the Entourage minivan. An older XG300 or XG350 will survive any season with replacement car doors. When accidents happen, window glass and other body parts are cheaper for your Hyundai Sonata when purchased from Sturtevant's used auto parts.
We offer value for less money!
Cheap Used Auto Parts for Hyundai Cars and Trucks
Locate Used Hyundai Parts for Cheap
Hyundai parts are cheap and plentiful at Sturtevant Auto Salvage Yard. A 2001 Hyundai Santa Fe needing a new battery can browse our huge selection of used parts and save. There's no need to pay full price for new car parts when our salvage yard full of used parts is located so close to you between Milwaukee and Racine. Hyundais often need new fuel pumps. Save big on a replacement fuel pump for a 1998 Hyundai Sonata or other Hyundai car at Sturtevant Auto Salvage Yard. A worn out suspension on a 2005 Hyundai Tucson is easy to replace after visiting our Racine area salvage yard.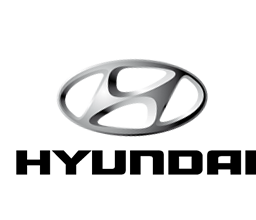 OEM replacement Hyundai parts just outside Milwaukee
When a 2003 Hyundai Sonata needs a new engine, save money and buy a genuine used OEM replacement engine at Sturtevant Auto Salvage Yard. Our junk yard has OEM replacement car parts for as far as the eye can see! OEM Hyundai wheels, tires and rims are available for many Hondas, like the 1995 Hyundai Elantra. A replacement transmission for a 2007 Hyundai Entourage doesn't have the break the bank with a quick trip to our Milwaukee area salvage yard. Buy a used OEM transmission and save big!
Get Cash for Your Junk Hyundai
Your 1999 Hyundai Elantra was a great ride. After years of use, though, it's time to get a new car. Unfortunately, it isn't worth much now to most dealers. Sell it to Sturtevant Auto, we buy junk Hyundai vehicles for cash. We'll pick it up and give you a fair, honest price for it, even if it doesn't run. Use the money towards a down payment on a new car. You can even buy your next ride from us.
Buy Used Hyundais from Junk Yard near Racine
Find a selection of salvage Hyundai vehicles for sale, including Santa Fes, Tucsons, and Elantras, at Sturtevant Auto. While most of the vehicles we purchase are no longer useable, we do acquire many drivable automobiles. Stop sinking money into constantly repairing a dying car. Buy a used one from us in better condition for the same price. We'll even buy your old beater and give you cash towards your next purchase.
Call for convenient information on available rims, windows, car doors, tires, motor engines, transmissions and other used auto parts for Hyundai vehicles available from Wisconsin's salvage yard experts at Sturtevant Used Auto Parts: 262-835-2914.