Satisfied Customer Stories
"I want to thank you for your prompt and excellent service to purchase my 2 vehicles today. I apprec...

They purchased my junk car and I could not be happier with the prompt, professional sevice. They mad...

"Sturtevant is always my first call when it comes to my used auto glass needs." Kent J&F Auto G...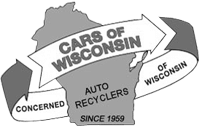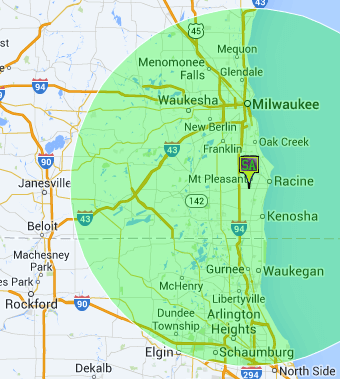 Used Honda Parts between Milwaukee and Racine
Used Honda parts are readily available to Wisconsin residents from Sturtevant Auto's salvage yard. We buy salvage, junk and used Hondas all the time, making sure there's a huge selection of parts from many models. The Honda Accord and Civic have both been around for decades and could use updated car doors.
Perhaps you were the victim of an accident and need replacement window glass for your CR-V, CR-Z or CRX. A small crack can be fixed. A bigger crack? Maybe not.
We have batteries to fit your Crosstour, Del Sol, Insight or Honda Fit. The Prelude, no matter whether a 1990 or 2000 model, gains traction from superior rims and tires. If you have an insurance check, our selection of motor engines for Honda trucks like the Ridgeline, Pilot or Element SUV will help you save. When transmissions blow out, used auto parts complement your Honda Insight, Odyssey or S2000. Body parts are available for your Passport, as are many more specialty Honda parts for shoppers on a budget.
Used Honda Truck Parts
Affordable Replacement Parts for Honda Trucks
We provide replacement parts for every year & model Honda truck at Sturtevant Auto. Our extensive Honda inventory includes:
Ridgeline RTL
Ridgeline SE
Ridgeline Plus
Ridgeline Black Edition
Ridgeline RTL-T
No matter what year or model you have, we're certain you'll find any Honda truck part you need from Sturtevant Auto. If we don't have it, we'll find it for you at a different Milwaukee area salvage yard.
Our Honda inventory includes:
Transmission
Tires
Radiator
Bumper
Rear axle
Headlights
Batteries
Don't let a damaged Honda ruin your trucking experience. Contact Sturtevant Auto to get back on the road fast.
Sell Your Old Honda Truck
Whether you're ready for a replacement Honda, or your truck has been sitting on your property for far too long, we'll buy your old model from you. Use our convenient cost calculator to learn how much your Honda truck sells for. Either drive it to our lot, or call us to come pick it up. We'll buy it from you on the spot for cash.
Cheap Used Auto Parts for Honda Cars and Trucks
Great deals on used Honda Parts
A 1998 Honda Civic that needs a new battery can find just what it needs at Sturtevant Auto Salvage Yard's auto junk yard. Failed transmissions are not uncommon with Hondas, even the super-reliable 2000 Honda Accord. Locating a replacement used transmission for cheap is easy at our facility. A broken window on a 1997 Honda CR-V is an inexpensive repair after a trip to our Milwaukee area junk yard. A dented car door or missing bumper on a 1995 Honda Odyssey doesn't have to trouble you any longer than the time it takes to drive to our huge selection of replacement parts.
Your Search for Used Acura Car Parts is Over
Luxury performance cars may seem like invincible machines, and, though they may be close, every car will need to have repairs one day. Whether it's the Acura MDX or the Acura 3.2 TL, Sturtevant Auto's vast junkyard offers every part you could possibly need to aid in replacing old car parts. Used car batteries, rims, and engines are all available for your Acura cars.
Used Auto Parts for Acura TL, MDX and Integras
If you're in a situation where buying a new transmission or set of tires is too expensive for you, its time you consider Sturtevant Auto. Buying new parts is just about as effective as buying used parts, because eventually you will need to replace them again. The differences come down to use and price. Why would you spend $2000 dollars on a new transmission when a used one could cost a thousand less? Even a simple repair could bring the price down even more. Take care of your car, take care of your wallet. Contact Sturtevant Auto today.
NSX Parts for Sale
Sturtevant Auto has a huge selection of Honda parts for sale, including OEM and aftermarket parts for the stunning NSX. The NSX is one of a handful of mid-engine supercars regular people can afford. Don't let your dream car stay a dream just because the ABS is failing. Sturtevant Auto carries a variety of parts for the NSX, including:
ABS components
Snap rings
Whole transmissions
Window regulators
And more
We carry everything from cooling system to window regulators. At Sturtevant Auto you'll find supercar parts for a fraction of the price of other retailers and shops.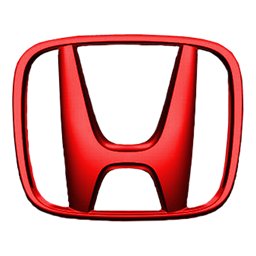 Used Tires for Hondas from Wisconsin Salvage Yard
You can't drive on three wheels. When your Honda's got a flat, you've got little time to find a replacement. We'll keep this simple: Sturtevant Auto offers the best price on used tires for Hondas. Before you take it to a dealer and get gouged for a replacement tire, come down to Sturtevant Auto to pick and pull your own tire to replace the flat.
Replacement Honda OEM parts at low prices
When looking for used OEM rims and tires, look no further than Sturtevant Auto Salvage Yard! Owners of a 2006 Honda Ridgeline are spoiled for choice when it comes to OEM replacement parts. We have thousands of salvage cars just waiting to supply the OEM Honda engine for the car or truck you have, whether it be a 2004 Honda Pilot or a 2000 Acura NSX.
Your Civic Past the Point of No Return? Turn Your Scrap Honda into Cash
Some cars are just too far gone to repair. Your dead 1999 Civic doesn't have to be a worthless hunk of metal sitting in your driveway. Sell your scrap Honda to Sturtevant Auto to get an honest price for it. Don't pay someone to haul it away when we'll pay you to take it off your hands. Use the cash on a new car, or even buy a used VTEC from us!
Buy Used Hondas for Cheap from Milwaukee Area Salvage Yard
Some of the vehicles we buy are still in drivable condition. Sturtevant Auto has a selection of salvage Hondas for sale at affordable prices. You can find a variety of quality Honda vehicles here ready to be driven off the lot. If you need a cheap ride to get to work or want to start a new vehicle rebuild, you can find what you're looking for at Sturtevant Auto. We'll even buy your old car and give you cash towards your new used Honda.
Contact Sturtevant Auto Salvage Yard, Wisconsin's source for used Honda auto parts by calling 262-835-2914 for tires, rims, window glass, car doors, transmissions, motor engines and batteries.