Satisfied Customer Stories
"I want to thank you for your prompt and excellent service to purchase my 2 vehicles today. I apprec...

They purchased my junk car and I could not be happier with the prompt, professional sevice. They mad...

"Sturtevant is always my first call when it comes to my used auto glass needs." Kent J&F Auto G...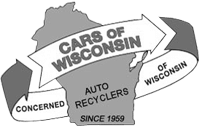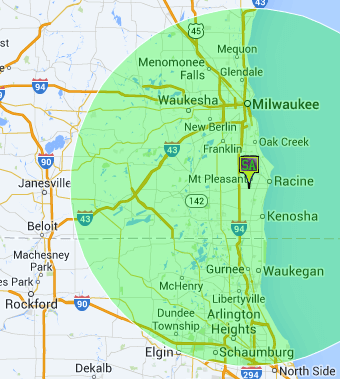 Used Ford Parts in Milwaukee and Racine
As one of the largest salvage yards in the state for Milwaukee-area used auto parts, Sturtevant's junk cars provide any used Ford parts near Racine. We are always buying junk Ford vehicles, ensuring we have an unrivalled selection of used parts for any model and year.
Keep your F Series Pickup Truck looking sharp by replacing damaged body parts with affordable car doors & undamaged window glass. Old Explorers and Rangers can always benefit from our extensive choice of tires and rims. Cheaper options exist at Sturtevant's Milwaukee-area used auto parts for sedans, like the Taurus, Escort, Focus and Fusion, even if the need is simply a replacement battery.
The full amount should never be paid for transmissions and motors/engines when lower priced replacement parts are available right in Milwaukee, selling bargain parts for Ford SUVs the Escape or Edge. A variety of used Ford motors and engines are also on our lot, whether you are fixing a giant Econoline Van or a sporty Mustang.
Milwaukee-area junk yard has great prices on used Ford parts
Sturtevant Auto Salvage Yard has great deals on used Ford auto parts near Milwaukee and Racine. Finding cheap, used transmissions for a 1999 Ford F-Series pickup truck is easy with our huge selection of used Ford truck parts. Replacement car windows and windshields on a 1995 Ford Explorer are a quick fix with a trip to our junk yard south of Milwaukee. Batteries don't last forever. Sturtevant Auto Salvage Yard has a huge selection of used batteries to fit any Ford vehicle, even a 2007 Ford Fusion. If a 2001 Ford Mustang needs a replacement suspension, our acres of salvage cars are sure to have the used part it needs.
Used Ford Truck Parts
Affordable Replacement Parts for Ford Trucks
When you need a replacement part for your Ford truck – no matter the year, make, or model – Sturtevant Auto is the answer. We have a wide selection of used truck parts for every type of Ford, including:
Bronco
Escape
Excursion
Expedition
Explorer
Ranger
F-150
Find exactly what you need at the lowest prices when you stop by our Racine County salvage yard. Whether you're rebuilding a classic or repairing a newer model, you can walk away with a transmission, tires, radiator, bumper, rear axle, headlights, batteries, and anything else you salvage from our selection of Ford trucks. If you own a truck, it's for a reason. Don't let a small accident or faulty component keep your truck from doing its job; get affordable used Ford truck parts from Sturtevant Auto.
Sell Us Your Old Ford Truck
To stay abreast the ever growing demand for used Ford truck parts, we need to keep expanding our inventory. So we'll buy your old Ford for cash! Whether your truck is in good condition or not running at all, we'll make the transaction as easy as possible while giving you the best deal.
Buy cheap replacement OEM parts at our Milwaukee- and Racine-area junkyard
OEM parts are the best. Sturtevant Auto Salvage Yard has literally acres of used OEM parts for Ford Trucks and all Ford vehicles. Replacement OEM wheels are cheap at our Milwaukee-area junk yard. Whether you're looking for OEM Ford tires or rims for a 2000 Ford Taurus or any other Ford car, Sturtevant Auto Salvage Yard has just what you need. Locate a used OEM engine for a 2004 Ford Crown Victoria and get back on the road!
Find Used Parts for Your Mazda Vehicles
From the Mazda Millenia to the 2006 Mazda3, Lincoln Mazda vehicles have gained a reputation for being reliable machines of the modern era. As time moves on, however, all cars regardless of quality reach a time where they need repair. If you're in a position where you find yourself replacing a transmission or engine, you can end up spending more than you want to in order to keep your car running.
Sturtevant Auto offers used Mazda parts that can help save you money, regardless of what needs to be replaced. As the saying goes: one man's trash is another man's treasure. Our junkyard is huge and gives us the potential to offer you the lowest possible prices on used parts to help get your car operating again without breaking your bank.
Auto Parts for Miatas, MX-5's, Tributes and More
Mazda salvage vehicles range from coupes to trucks to SUV's, meaning that if you need a part replaced in your Mazda vehicle there's a great possibility that we have you covered. Sometimes it turns out to be cheaper to buy a completely new vehicle instead of replacing a transmission. Sturtevant Auto's used auto parts gives you the chance to save enough money that you won't need to buy a new car or purchase a completely new transmission. Save your money for oil changes, don't waste it on replacement parts.
Used Mustang Parts for Sale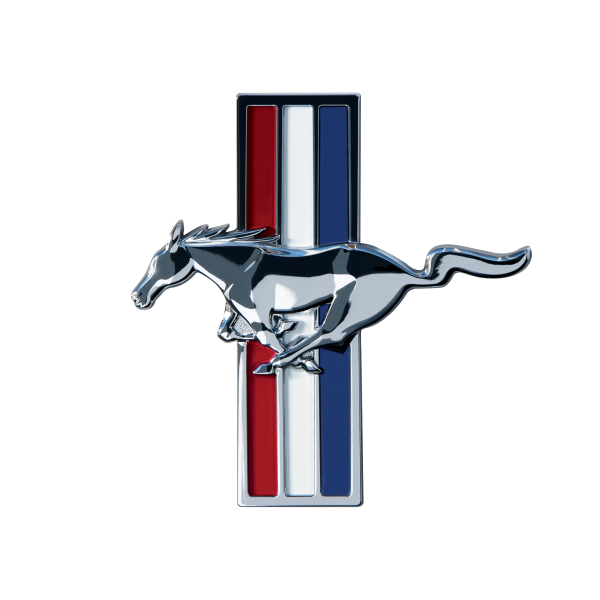 Sturtevant Auto is Wisconsin's leading Mustang salvage yard. We carry parts as far back as 1965.
Whether you need to replace a rear differential, or an entire fender, Sturtevant has what you need. Don't mess around with ill-fitting aftermarket parts shipped from California when you can buy original parts right here in Wisconsin.
No pony car deserves to sit idle. It deserves to roar and rumble down backroads. Sturtevant Auto has an unmatched selection of used Ford parts at affordable prices.
Whether you need an exhaust for a 1965 fastback, or you need to rebuild the rear suspension on a Fox body, we have more parts for less.
Used Lincoln Parts for Sale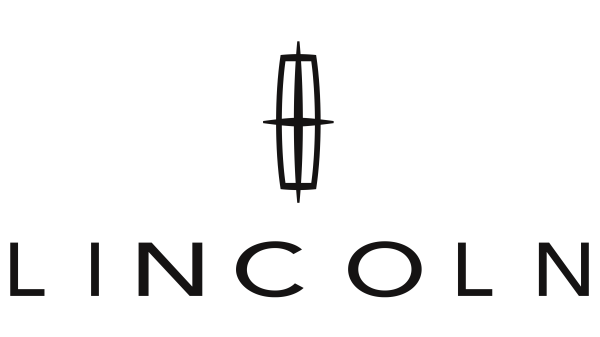 Lincoln vehicles are known as luxurios and resilient automobiles due to their carefully manufactured parts. If your Lincoln Town Car, Lincoln MKX, or Lincoln MKZ are missing parts, were dented, or were compromised in any sort of way, pick the part you need or call us to get the the Lincoln OEM part for you quickly. As one of the most trusted brands in luxury, and quality, don't sacrifice the standard of your Lincoln with an incorrectly made knockoff.
Pick and Pull Tires for Your Ford Car or Truck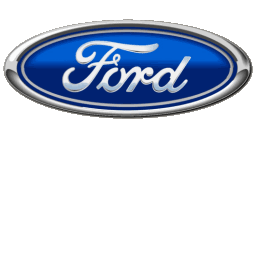 Got a flat? Nothing's more frustrating than when your tire gets punctured less than an inch from the sidewall and no tire repair shop will bother trying to fix it. Luckily, Sturtevant Auto offers a huge stock of replacement tires for your Ford F150, Explorer, Escape, or any other model Ford car or truck. You may browse our salvage yard yourself and choose the tire(s) on your own.
Sell Your Used Ford for Cash
Your Ford Probe was cool when you first bought it in 1997. After years of driving, a few of the horses have left the stable. Probing the depths of your wallet has kept it running, but it's time to move on. Have Sturtevant Auto take care of your used Ford. We buy salvage Ford cars and trucks, evening coming to your home to pick it up, and will give you an honest, fair price for it.
Affordable Used Fords for Sale from Local Vehicle Scrapyard
When you're looking for an affordable vehicle in a hurry, Sturtevant Auto has you covered. Many of the cars we buy are still running and drivable. If your car has finally bit the dust and you want to replace it with an affordable Ford, come on over to Sturtevant Auto. We sell salvage Ford cars, letting you get in the driver's seat for less. You can even sell us your old beater for cash to use towards the salvage car you buy from us.
Contact Sturtevant Auto Salvage for used batteries, car doors and windows, body parts, tires and rims, transmissions and engines: 262-835-2914.