Satisfied Customer Stories
"I want to thank you for your prompt and excellent service to purchase my 2 vehicles today. I apprec...

They purchased my junk car and I could not be happier with the prompt, professional sevice. They mad...

"Sturtevant is always my first call when it comes to my used auto glass needs." Kent J&F Auto G...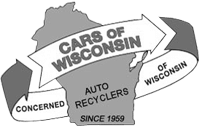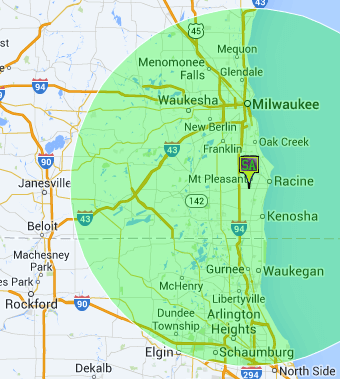 Used Engines and Motors between Milwaukee and Racine
Save Money by Replacing your Car's Engine
Dead cylinders and misfiring engines will prevent your car from functioning properly. Do not risk causing a serious accident because you cannot afford to repair your engine. Come to Sturtevant Auto Salvage Yard and buy a fully functional, used engine at an unbelievable price. Because we buy salvage, junk and used cars year round, there's always a huge selection of engines for many vehicle makes and models.
Throwing money into an older engine is a waste. There is no reason to spend good money attempting to fix a bad motor in a 2003 Honda Civic. Come to Sturtevant Auto Salvage and know you will buy a replacement used motor to get your car running pronto. Engine repairs are expensive and risky on any car, including a 2004 Kia Rio, but a used engine will give you thousands of miles of dependable service at a fraction of the cost.
Whether you drive a Ford, Toyota, Chrysler, Volkswagen or any other foreign or domestic make, Sturtevant Auto Salvage Yard's 11 acres of junk cars have the replacement engine you need. The short drive south of Milwaukee will keep money in your pocket and your car on the road. Come to Sturtevant Auto Salvage Yard for the used motor, engine or other car part you want.
Replacement Engines and Cheap Engine Parts for Common Brands
Sturtevant Auto's pick and pull salvage yard is full of junked cars with perfectly good engines and engine parts. If you're feeling overwhelmed with the prospect of replacing your entire engine like new or purchasing a new car entirely, consider ringing up a gearhead friend and ask if he or she is in the mood for a restoration project. We've got great cheap replacement engines and engine parts for:
Used Engines for Cheap Truck Repair & Restoration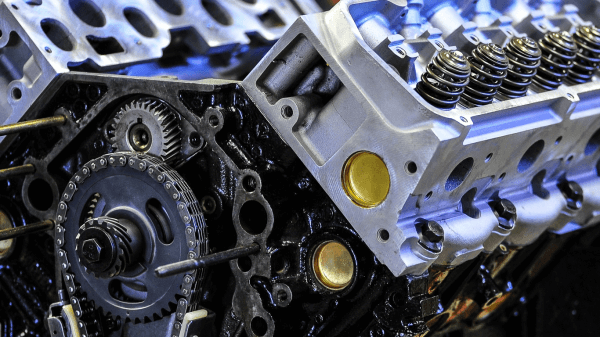 When repairing or restoring your truck there are some parts that just can't be skimped on, the motor being one of them. The heart of your truck should be smooth running and dependable. At Sturtevant Auto we believe that you deserve a properly running engine to ensure your vehicles safety on the road. A used engine can provide the performance you need at a much lower cost than the dealership. Many people junk their trucks for other reasons than engine problems, leaving a perfectly good engine ready for use. Our used engines and motors are not only affordable, but reliable as well.
How to Tell When Your Car Needs a Replacement Engine
Every car's engine is designed slightly differently, but they all give similar warning signs when something is wrong. Jerky, bumpy running, smoke and loud noises all indicate something may be seriously wrong with your engine. Dead or misfiring cylinders often cause automobiles to feel jumpy and slightly out of control. Smoke comes in three colors: black, blue and white. Black smoke means there is too much gas or too little air in the engine. Blue indicates your engine is burning oil and white smoke is a sign of a damaged head gasket or cylinder head.
Listen closely to your engine so you can tell when something's up.
Use Your Ears! Diagnosing Common Engine Problems
Your engine makes a ton of noises. Especially when it's beginning to fail. Pinning down a problem with your engine can be a real headache. Loud, knocking noises can indicate a bearing has failed. Squealing noises could indicate a frayed belt. Strange noises only when accelerating. Or:
Each of these warning signs can indicate your engine has suffered irreparable damage.
For a more in-depth look at common engine trouble, read our article on diagnosing four common engine problems.
Repairing your damaged engine may be impossible or cost thousands of dollars. You do not have to buy a new car or pay for an expensive repair. Put a perfectly good, functioning engine from one of Sturtevant Auto Salvage Yard's vehicles in your car and save big. With a cheap, reliable, used engine your car will be on the road and you'll still have money in your pocket.
Keep Your Car Running Longer with a Used Motor
Residents of Southeast Wisconsin know the best way to keep their automobiles running for longer is with used car parts from Sturtevant Auto Salvage Yard, conveniently located just south of Milwaukee. Working transmissions, functional suspensions and even complete motors and engine blocks for 2010 Subaru Foresters and other vehicles are literally lying around in our 11 acres of junked vehicles. Cheap, reliable used car parts are readily available to fix any problem with your car, even if it's a 2009 Corvette with a dead cylinder. If you drive a Ford, Chevrolet, Toyota or any other foreign or domestic car, Sturtevant Auto Salvage Yard has the parts you need to keep it running in top shape. Save money and drive your car for longer with a used motor engine from Sturtevant Auto Salvage Yard.
Diagnosing Common Problems with Diesel Engines
Diesel cars and trucks offer you many advantages in terms of fuel efficiency and power. However, they also exhibit a unique set of typical problems you might not have to think about with a regular gasoline engine:
The problems you experience with your diesel truck could be unique to diesel engines, or just a simple problem you'd have in any kind of car. No matter the problem, you know where to go for cheap used replacement parts to keep your engine running and squeeze out as many miles as you can.
Recycled OEM Engines Keep you on the Road for Less
If the engine on your 2006 Toyota Corolla is damaged, there is no need to scrap the whole car; you can swap out the engine and extend your car's life. We buy old, used and junked cars so you can save money on quality used OEM parts instead of buying expensive new parts or a whole new vehicle. If you or somebody you know has a clunker on its last legs, come to our Milwaukee area auto salvage yard and get cash for your car today.
Aside from engines and motors, we offer other used auto parts for sale, including:
Milwaukee area Junkyard Buys Used Cars with CASH
You've explored all of your options for replacing the engine, but maybe the best solution is to just junk the car. Sturtevant Auto will take your used car off your hands - no matter WHAT condition it's in. Don't waste your time with a car that might be on its last leg - head to our salvage yard south of Milwaukee and get cash for your clunker!
We buy junk cars, no matter the condition of your vehicle, even if it's:
Partes de motos baratos por muchísimas marcas
Cilíndricos muertos y motos que fallan previene a su coche a funcionar correcta. Esto puede causar un accidente grave si no reemplazar su moto inmediatamente. Si eres listo tu puedes ahorra muchísima dinero con motos usados para tu coche de Sturtevant Auto Salvage Yard.
Siempre hay una gran selección de motos para una variedad de modelos y marcas comunes. En adición de motos usadas, tenemos una variedad de piezas de coches por casi todos los fabricantes de carros. Y compramos autos usadas por más efectivo de cualquier lugar en Wisconsin o Illinois. Nosotros reciclamos coches rotos y usados, compramos autos usados y tenemos una gran selección de piezas de coches.