Satisfied Customer Stories
"I want to thank you for your prompt and excellent service to purchase my 2 vehicles today. I apprec...

They purchased my junk car and I could not be happier with the prompt, professional sevice. They mad...

"Sturtevant is always my first call when it comes to my used auto glass needs." Kent J&F Auto G...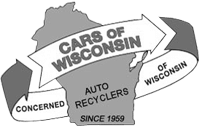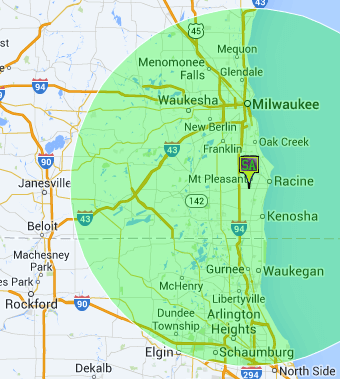 Used Chrysler Parts near Milwaukee and Racine
Sturtevant Salvage Yard's huge inventory benefits Chrysler and Dodge vehicle owners throughout Wisconsin. Because we buy salvage Chrysler cars, trucks and vans, we have a massive selection of gently used parts for almost any model.
Replacement motors and engines are available for your Chrysler Cirrus, Dodge Intrepid or Neon. Get your old New Yorker or New Yorker 5th Avenue running like brand new with cheap tires and upgraded rims. If your PT Cruiser is in need of a fix as simple as a battery, buying used is a smarter option.
A Chrysler Town and Country may be a great car, although running for such a long lifespan creates a need for new body parts. Now that winter has arrived, your Sebring or LeBaron convertible will run more comfortably after changing out window glass or car doors.
Even a Dodge Stratus, Chrysler 300 or 300M might need to eventually have the transmission swapped out. All other automotive lines, whether an Aspen, Concorde, Daytona, Imperial or Saratoga, are fulfilled by Sturtevant, the Milwaukee area's top used car parts distributor.
Sturtevant Salvage Yard Has Large Selection of Replacement Chrysler Parts
Buying used replacement parts is always a good idea! Sturtevant Auto Salvage's wide variety of cars allows you to find exactly the part you need. We have everything from dent-free car doors to entire engines! A 1998 Chrysler Town and Country with a dead battery can find a cheap replacement battery at our junk yard! If a 1997 Jeep Cherokee has broken windows, drive it over and find replacement windows and windshields at unbelievable prices. It's easy to replace worn-out tires and wrecked rims for a 2001 Chrysler PT Cruiser with our gigantic selection of used car parts.
Cheap Used Auto Parts for Chrysler Cars and Trucks
Used Chrysler Truck Parts
Salvage Parts in Great Condition for Dodge Trucks
You'll find the used Chrysler truck parts you need at Sturtevant Auto. Whether you're looking to save money on a repair, or rebuilding an older model, we have the parts you need at the best prices. Salvage an engine, transmission, radiator, hood, fender, headlight, bumper, tailgate, wheels, and anything else you can find in our pick-and-pull salvage yard. We have a huge selection of Dodge Ram trucks – ranging in year, make, and model. Some of our Dodge inventory includes:
Dodge D50
Dakota
Durango
Panel Truck
Power Ram Pickup
Power Wagon
Raider
Ram 50 Pickup
Ram Pickup
Ram Charger
Warlock Pickup
When you need replacement or used Dodge truck parts, choose the convenient choice. Stop by Sturtevant Auto near Racine today!
Sell Us Your Dodge Truck
Do you have an old, broken down Dodge truck you're looking to get rid of? Maybe you have a used Dodge Ram in good condition but are looking to upgrade. Make easy cash and let Sturtevant Auto buy your Dodge truck. Not only will we pay you a fair price, and pick up your truck if it doesn't run, but you'll also feel good knowing the parts are going to other Dodge truck lovers.
Used Salvage Parts for Chrysler Sub-Brands
Our 11 acre salvage yard carries a huge supply of discount used OEM parts for Chrysler sub-brands, such as Plymouth, Dodge, Jeep and Ram. When you need to replace a headlight, tire or battery and don't want to overspend on a brand new part, Sturtevant Auto has just what you need. Your ride gets fixed—and you get to keep your arm and leg.
Find Plymouth Used Auto Parts at our Auto Junkyard
Sturtevant Auto purchases junk Plymouth cars, strips their remaining usable parts and re-sells them at a discounted rate.
Automotive enthusiasts looking to refurbish a vintage Plymouth Valiant, Cranbrook, Savoy or Barracuda can browse our stock of salvage parts for affordable body parts, suspension or transmission parts to get their classic cars back on the road.
By purchasing parts from our junkyard, you're sure to save a lot of money over buying them "new" on the internet.
Fix Up Your SUV on the Cheap with Jeep Salvage Parts
Jeep SUVs have developed a reputation for developing many different variants of transmission issues, such as rough shifting, an RPM spike while downshifting, a lit "service transmission" warning indicator, and complete transmission failure. Many others report a "death wobble" (the vehicle shakes violently when traveling over 60 mph) and other quickly worn or malfunctioning suspension parts early in the life of many models of Jeeps.
Rest assured Sturtevant Auto provides a wide variety of used replacement transmission and suspension parts for your Jeep Wrangler, Liberty, Grand Cherokee or Commander. If your Jeep is wrecked beyond repair and you've got no choice but to get a new vehicle, we will give you the best price you'll find in the Milwaukee area.
Used Dodge Parts Get Your Car, Truck or Van Back On the Road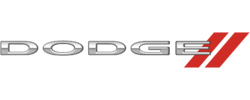 Salvage yard professionals at Sturtevant Auto carry used salvage auto parts from Dodge models such as the early to mid-2000's Ram, Dakota, Caravan, and powerful American classics like the Charger and Challenger. Whether you're fixing up an old vintage Dodge or buttoning up a newer model, Sturtevant Auto offers the widest inventory of Dodge used parts in the Milwaukee area to give you an affordable alternative.
Many Dodge cars and trucks experience issues with a stuck gear shift, engine failure and premature brake wear. In some freak cases, the engine shuts off randomly, particularly in the Dodge Avenger.
Sturtevant Auto has the used Dodge replacement parts for you when your Stratus or Durango breaks down and new replacement parts are just too expensive for your budget. Browse our junkyard in Wisconsin today.
Used Mopar Parts for Sale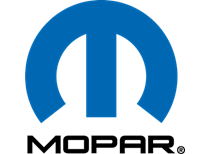 Whether you need a new exhaust for your 1972 Dart, or you need to rebuild the Hemi of your 'Cuda, you can find more used parts for less at Sturtevant Auto. We carry used car parts for a laundry list of Chrysler muscle cars, including:
Dodge Dart
Plymouth Barracuda
Dodge Charger
Dodge Coronet
And more
We carry everything from Holley carbs to entire rear differentials. Our massive 11 acre lot is brimming with used muscle car parts. If you need parts for a Hemi you can find it here. Don't let your classic Dart sit in your garage for another day. Find the parts you need for less and let your Hemi roar to life.
Ram Used Salvage Parts from Our Southeast Wisconsin Salvage Yard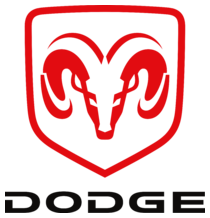 If your Ram 1500 or 2500 is broken down due to engine, transmission or suspension problems, Sturtevant Auto just outside of Racine, WI offers you the best discounted prices on aftermarket parts.
Sturtevant Auto gives you a cost-conscious alternative to OEM Ram truck parts, including body, engine or transmission parts.
OEM parts at discount prices
Aftermarket parts often aren't as dependable as genuine, OEM parts. Sturtevant Auto Salvage Yard is full of cars with OEM replacement parts at great prices. Cheap transmissions for a 2001 Chrysler 300M are waiting for you at Sturtevant Auto Salvage Yard. Our Milwaukee-area junkyard is stocked full of replacement OEM parts for any Chrysler vehicle, whether it be a 1998 Chrysler Sebring or a 2003 Dodge Stratus.
Get Cash for Your Junk Chrysler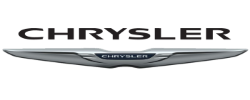 It sure held on for the last thousand miles, but your 1996 Chrysler Stratus finally called it quits. You had a lot of great memories in it, but it's time to let go. Don't pay hundreds for someone to tow away your first car. Sturtevant Auto will pick it up and give you an honest, fair deal. Even if it isn't quite dead yet, we'll still buy your junk Chrysler. We'll give you cash for old Chrysler, letting you put money towards a new one.
Buy Your Next Used Chrysler from Milwaukee area Salvage Yard
Don't keep sinking money into your dying car, buy a salvage Chrysler from Sturtevant Auto. Many of the cars people bring to us are still running and have thousands of miles left in them. Find Sebrings, Voyagers, PT Cruisers, and other Chryslers in great shape at great prices. There comes a time when you should stop spending money every few months to keep your car running. Get a great new-to-you one from Sturtevant Auto. We'll even buy your old one and give you credit towards the new one.
Contact Sturtevant Auto Salvage at 262-835-2914 for used Chrysler parts including batteries, body parts, rims, tires, car doors, window glass, transmissions and motor engines.