Satisfied Customer Stories
"I want to thank you for your prompt and excellent service to purchase my 2 vehicles today. I apprec...

They purchased my junk car and I could not be happier with the prompt, professional sevice. They mad...

"Sturtevant is always my first call when it comes to my used auto glass needs." Kent J&F Auto G...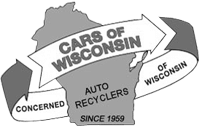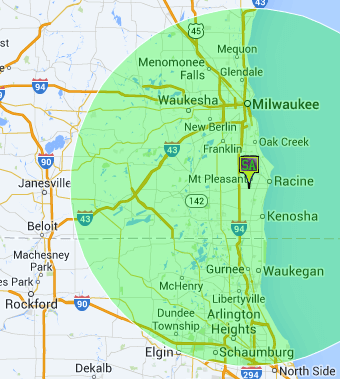 Used GMC and Chevy Parts near Milwaukee and Racine
At Sturtevant Auto, we buy junk, salvage and used Chevrolet vehicles on an almost daily basis. This constant purchasing means our sprawling selection of used GM and Chevy parts have been keeping cars running throughout the Milwaukee- and Racine-area for over half a century.
A secondhand Chevrolet motor/engine is a much cheaper yet equally strong solution for your Chevy Silverado Pickup Truck. We supply salvaged car batteries, whether for a Lumina, Impala or Monte Carlo. Don't get stuck paying full price for GM tires and rims when a more cost-effective solution exists for your treading needs.
At the Sturtevant Auto Salvage Yard, options are available for replacing dents and faulty mechanisms. Used car doors, window glass, bumpers and body parts can be found for a range of Chevrolet vehicles, from Camaros to the entire line of Astro Vans. Repairing General Motors transmissions is impractical when you can find unbeatable Chevy used replacement parts right by Milwaukee.
Great deals on used Chevrolet parts in the Milwaukee area
If a 1997 Chevy Blazer has a bad cylinder don't pay full price for a new engine! Come to Sturtevant Auto's Milwaukee-area junkyard and get a used engine and save! A 1999 Chevy Silverado has expensive tires. Get a great deal on our used tires. With the money you save by buying used tires, you can afford a set of used rims, too! When a 1992 Chevrolet Lumina's battery is low, remember that Sturtevant Auto Salvage Yard has used batteries at great prices. A minor accident can still require major body work. Our Milwaukee-area junk yard is full of cars with the doors, bumpers and other body parts you need at rock bottom prices!
Cheap Used Auto Parts for Chevy Cars and Trucks
Used Chevy Truck Parts
Low Priced Replacement Parts for Chevrolet Trucks
Whether you're rebuilding an old Chevy or simply need replacement parts for cheaper truck repair, Sturtevant Auto is your source for quality used truck parts for sale at low prices. Track down the used Chevy truck parts you need at our 11 acre pick-and-pull salvage yard, no matter the year, make, or model of your machine. We have an expansive inventory of Chevy truck parts, including transmissions, engines, rims, tires, glass, mirrors, headlights, and so much more. If your Chevy truck breaks down or you've been in a small accident, you don't have to panic over high auto repair costs. Get the truck parts to replace doors, bumpers, the tailgate, axel, or any other component vital to your truck's operation and safety at affordable prices when you stop by Sturtevant Auto near Racine.
With a well-stocked salvage yard, you'll find used parts for all types of Chevrolet trucks, including:
Avalanche
Blazer
Cheyenne
Colorado
Equinox
Pickup
Scottsdale
Silverado
Suburban
Tahoe
Tracker
TrailBlazer
And more
Sell Us Your Chevy Truck
To keep our salvage yard thick with the Chevy truck parts our clientele seek, we'll pay cash for your Chevy, no matter its condition. If it doesn't run at all anymore, no problem! We will pick it up with cash in hand.
Used Auto Parts for All GMC Brands and Subsidiaries Are Available!
Keep Your Buick Running with our Selection of Quality Used Parts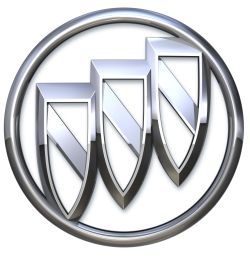 Buick has a long tradition providing Americans with affordable luxury vehicles. From the classic LeSabre to the Rendezvous SUV, Buicks are a common sight on roads in Wisconsin,Illinois and the rest of the country.
Even great cars have their problems, and Buicks are no exception. Whether your windows stopped working, your intake manifold cracked or you need to replace a door, you're bound to repair something sooner or later.
Instead of spending money on full priced, new auto parts, save a bundle by coming down to our salvage yard and browse our huge selection of Buicks, including the Century, Park Avenue and LaCrosse. You'll find a wide range of parts made by the original equipment manufacturer, designed for use on your specific model year. A short drive south of Milwaukee or north of Chicago could save hundreds on repairs.
Find Used Parts for your GMC SUV, Van or Truck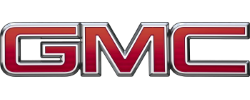 Filling the need for reliable vans, trucks and SUVs, GMCs are a staple of the American highway. The workhorse of many a contractor's vehicle fleet, Sonomas, Sierras and T-Series need occasional part replacements and repairs from normal wear and tear. Fortunately, Sturtevant Auto has 11 acres of used car parts, full of OEM and aftermarket GMC truck parts ready for installation in your vehicle.
Our selection of GMC vans and SUVs is just as varied, with many models represented, including the Safari, Envoy, Yukon and Savanna. Nobody likes an unexpected car repair and a big ticket item like an engine or transmission can cost a small fortune. Not at Sturtevant Auto. Browse our selection of GMC vehicles, find a model matching yours and replace your broken part with a fully functioning, gently used one instead!
Luxury Cadillac Used Parts Are Waiting at our Milwaukee-Area Junkyard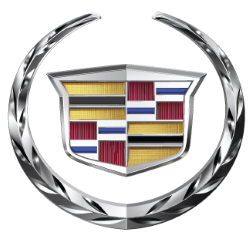 The premium luxury brand offered by GM, Cadillac has become synonymous with top of the line. Unfortunately for Cadillac owners, repair costs can be very expensive.
Replacing the timing chain, fixing a shattered windshield or getting new struts will all set you back considerably if you buy new.
Luckily, Sturtevant Auto has a great selection of used Cadillac parts in our huge junkyard. Salvage vehicles ranging from the 16566 Fleetwood to 2011 and newer Escalades are here with the parts you need at a price you won't find anywhere else.
Don't waste money buying overpriced new parts, get affordable used Cadillac parts and spend the money you saving modding your ride.
Locate Hard to Find Oldsmobile Parts in Our Salvage Yard
Oldsmobile may have ceased production in 2004, but they're not an uncommon sight on the road. If you love your 2002 Alero, 1999 Cutlass or 2003 Bravada SUV, you want to keep it running as long as you can. When problems arise and you need to repair or replace a part, there's no need to pay inflated prices for aftermarket parts.
Sturtevant Auto has been buying and selling used Oldsmobile parts for years. Our 11-acre salvage yard has many Oldsmobile cars and SUVs with perfectly good parts inside. You will save significant amounts of money when you purchase high quality, used parts from us. Keep your Oldsmobile on the road longer, for less, with Sturtevant Auto.
Used Hummer Parts from Sturtevant Auto Won't Break the Bank

Initially designed as a military vehicle, the Hummer H1 and its civilian-focused successors, the H2 and H3, is a tough, rugged vehicle. For Hummer enthusiasts, finding replacement parts for their favorite off-road vehicle can be difficult now production has stopped.
The best way to get replacement parts for your Hummer is from Sturtevant Auto. Our salvage yard has a huge selection of H1s, H2s and H3s available for you to get brake rotors, transmission, or new-to-you tires for far less than you'll find elsewhere. Come over to our junkyard, located just off I-94 between Milwaukee and Chicago, and you'll find exactly the used Hummer parts you need at a price you'll love.
Buy Used Saturn Parts at Great Prices from Our Salvage Yard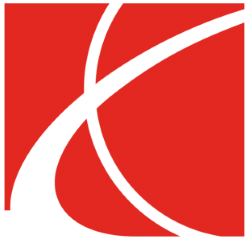 Saturns were great while they lasted and, even though they are out of production, the Saturn Vue, Outlook and Ion can still be seen around the country.
When drivers of these or other Saturn models, like the S-Series, L-Series and Aura, need to repair their vehicles, their best bet is Sturtevant Auto.
We have a huge lot full of salvage Saturn cars and SUVs. You'll find the exact part you need from our donor cars at a fraction of the price charged for new or aftermarket versions.
With Sturtevant Auto, you can keep your favorite Saturn on the road long after new parts cease to be available.
And with the amount you'll save buying used, you'll be able to afford wear and tear repairs for much longer, too.
Keep Your Beloved Geo on the Road with Help from Sturtevant Auto

People may laugh when you say you still drive a Geo Metro, but when you let them know you easily get 40mpg with it, the joke's on them. Sadly, Geo is long out of production and keeping your Prizm, Spectrum, Tracker or Storm on the road gets harder with each passing year.
Don't worry, Sturtevant Auto has your back. Our junkyard still has OEM Geo parts available. You can keep your retro ride running with factory made parts without breaking the bank. Just take the short drive south from Milwaukee or north from Chicago to our salvage yard and find exactly what you need to keep a piece of history on the road.
You Can't Buy another Pontiac, But our Junkyard Keeps You in the One You Already Have
Sooner or later, your beloved Pontiac Sunfire, Vibe or Montana will need repairs. Since they're not making them anymore, you'll need to find a dependable supply of used parts. Sturtevant Auto is just what you need. Our junkyard has acres of salvage vehicles, including the Firebird, G6, Bonneville and Aztek.
All you need to do is drive over and we'll show you where you can find the part you need for your ride. Either pull it yourself or have our friendly staff remove the part. Install it in your car and you can keep your favorite ride on the road even longer.
Used Corvette Parts for Sale
The Corvette has been an essential bedroom poster since 1953. Whether you paid top dollar, or pulled it out of a ditch, it's a shame to see a classic Corvette sitting in a state of disrepair.
Sturtevant Auto has a stockpile of Corvette parts for sale. We carry scrap parts dating all the way back to the C1. With one of the largest selections of Corvette parts in Wisconsin, we're here to get your 'Vette running again. Even if we don't have a part in stock we can find it for you thanks to our network of part suppliers.
Contact us to find parts for the:
Whether you're looking to replace the exhaust on your C5, or you're completely rebuilding a C3, Sturtevant Auto has more Corvette parts for less.
Find Matching Badged Engineered Pieces with Holden Auto Parts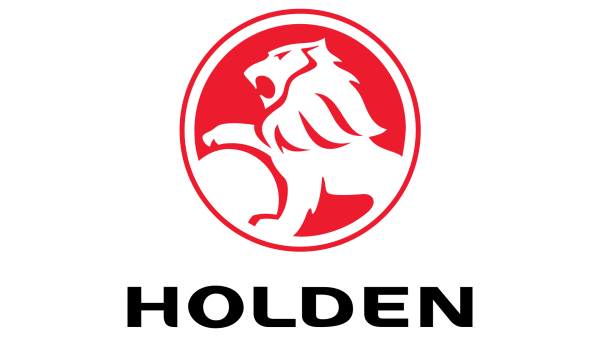 The austrslian car is known for twinning ir having triplets with other car brands, like GMC's Chevy sedans. Wether you're on the lookout for matching car parts in a Holden vehicle, or trying to replace original OEM parts in your Holden car, you're sure to pick the right part. With over 50 years of serving the auto mechanic indsutry, if we don't have a part in stock, we can find it for you with our suppluer network.
Genuine OEM replacement parts at Milwaukee- and Racine-area salvage yard
OEM replacement parts for a 1990 Chevy Astro van are expensive. Sturtevant's massive selection of salvage cars has just the OEM replacement part you need. When the transmission goes on a Chevrolet, like a 2002 Chevy Monte Carlo, you can come to our Milwaukee-area salvage yard for a cheap, OEM replacement transmission. Finding replacement window glass for Chevrolet truck and cars, such as a 2001 Chevy Impala, is easy with our huge selection of secondhand parts.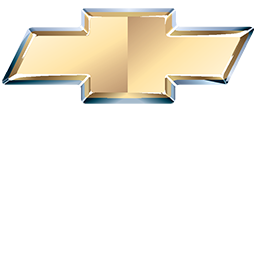 Turn Your Scrap Chevy into Cash
If your 1996 Chevy Cavalier has called it quits, Sturtevant Auto will buy it from you! Dealers may not give you anything for it, but we will. Don't spend money to tow away your seized up Chevy truck when you could sell your Chevrolet to us for cash to pay for your next car. Your first car will live on long after it dies as we salvage the remaining components and help others keep their cars running. We offer the best prices for junk, salvage and unwanted vehicles in the Milwaukee – Racine area.
Buy Used Chevrolets from Sturtevant Auto
Need a new ride? Don't spend hundreds, or even thousands to keep a car that's barely running on the road. Buy a used Chevy from Sturtevant Auto. We have a selection of salvage Chevys for sale running better than the beater you're trying to fix. Stop sinking money into a car on its last thousand miles, we'll even buy your beater and give you money towards a new-to-you used Chevy.
For used motor engines, batteries, transmissions, car doors, window glass, body parts, tires, rims and other Chevy used auto parts, contact Sturtevant Auto Salvage in Racine today: 262-835-2914.