Satisfied Customer Stories
"I want to thank you for your prompt and excellent service to purchase my 2 vehicles today. I apprec...

They purchased my junk car and I could not be happier with the prompt, professional sevice. They mad...

"Sturtevant is always my first call when it comes to my used auto glass needs." Kent J&F Auto G...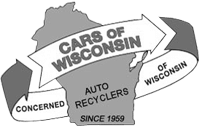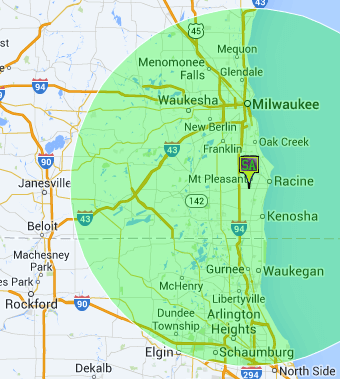 Used Car Body Parts
Car Body Parts for Sale including Used Bumpers, Doors and Hoods near Milwaukee
Buying used car body parts is a great way to save money while improving the overall look of your vehicle. From imports like VW, Kia and Subaru, to domestic Ford and Chevrolet models, Sturtevant Auto Salvage has the parts you need. We are able to maintain our giant selection of parts because we purchase used, salvage and junk vehicles all the time.
From dented doors to completely missing bumpers, Sturtevant Auto Salvage has your replacement parts covered. Replace the door, hood, trunk deck, bumper or any other body part on your 2004 Hyundia Santa Fe with a quality used part. Our giant lot, filled with salvage cars, is sure to have the used body part for a 2006 PT Cruiser in the color you need. Conveniently located just south of Milwaukee, a quality used part is a short drive away.
Getting a brand new door can set you back hundreds of dollars and take a long time for the part to arrive. Come to Sturtevant Auto Salvage Yard instead and purchase an affordable, used car door to fit your vehicle with no unnecessary waiting.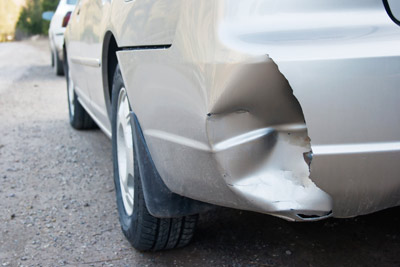 Get OEM Replacement Body Parts from our Pick and Pull Junkyard
You don't really want to be the guy driving around in a slick black 2 door coupe with a beaten up gray passenger side door with a big spray painted number on it. But, that's probably the price you're looking for. You just need a car that runs and keeps the rain out.
Our massive salvage yards represents your best chance at finding a door, bumper or hood trunk deck for your make and model vehicle in the right color. We add more and more cars and trucks to our stock every day.
Pick and Pull Junk Yard Lets Wisconsin Choose the Right Used Body Part
When looking to replace a damaged door, hood or other body part for your car, finding just the right color and model year is very important. Our neighbors know they can trust Sturtevant Auto to let them look through our acres of used, salvage cars to find exactly the auto part they need. From dent-free, used 2005 Toyota Sienna doors to pristine 2001 Ford Mustang hoods, Sturtevant Auto has it all available for pick and pull. Take as long as you need browsing row upon row of junk cars, many with fully intact, dent free auto bodies. From Toyota Corollas to Honda Civics and Chrysler 300s, we have the best selection of salvage car makes and models in southeast Wisconsin. If you'd rather leave the part pulling to us, let our friendly staff know what you need and we'll go find it. With our massive selection of salvage cars, you're sure to find the fender, quarter panel or bumper you need.
Truck Replacement Body Parts - Salvage Used Bumpers, Doors, Tailgates, & More!
When fixing your own vehicle you want the best parts, at the best price. At Sturtevant Auto we salvage and buy junk vehicles daily so we have hundreds of salvaged trucks for you to pick from. Or our helpful staff can help you find any specific part you may need, big or small. Our inventory and salvage yard is vast and includes a variety of makes and models. Whether you are building, restoring, or just repairing your car until you can get a new one, we have quality, affordable used parts for you.
Junk Car Salvage Serves Wisconsin and Illinois with Used Auto Body Parts
When you come to Sturtevant Auto's junkyard, you'll find just the used body part to fix a cracked bumper on a Ford Taurus SHO or the rear quarter-panel for a 2003 Pontiac Grand Am. But OEM fenders and hoods don't grow on trees. We need your old salvage car to keep our yard running and our customers happy.
Help Us Keep OEM Parts in Stock
Whether or not your car has in-demand parts, we will pay you to take the clunker off your hands. We need your recycled vehicle to keep our stock of OEM parts full, so we can provide southeast Wisconsin and northern Illinois with quality used parts like:
Hoods
Fenders
Doors
Tailgates
Grills
Trunks
Spoilers and Skirts
Come to our yard to trade in a dented, rusty body part for a gently used one. Or come sell us your junk car so we can keep our customers in savings with quality body parts.
Supercar Body Parts
If you bought your supercar in Wisconsin, chances are it has some rust. If you want your car show ready rust just isn't an option. Sturtevant Auto accepts everything from rusted out Civics to mothballed Mustangs. We take extra care to remove every valuable part we can from each car, even if that means the body.
Looking for a shell for your next project car? Sturtevant Auto carries everything from pristine Fox bodies to rusted out C3s. If you want a body for a rat-rod or a show car, look no further than Sturtevant.
Piezas del cuerpo de coches usados
Ahorrar dinero y mejorar la apariencia de su coche con OEM partes del cuerpo de coches usados. Tenemos todo en Sturtevant Auto desde puertas y capuchas a parrillas y troncos.
Puede encontrar cualquier cosa que necesita. Tenemos una gran variedad de modelos y marcas de partes de coches y camiones. También tenemos una variedad de piezas de coches por casi todos los fabricantes de carros. Y compramos autos usadas por más efectivo de cualquier lugar en Wisconsin o Illinois.