Satisfied Customer Stories
"I want to thank you for your prompt and excellent service to purchase my 2 vehicles today. I apprec...

They purchased my junk car and I could not be happier with the prompt, professional sevice. They mad...

"Sturtevant is always my first call when it comes to my used auto glass needs." Kent J&F Auto G...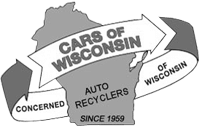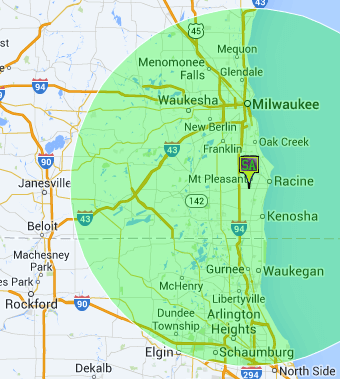 Used Transmissions
Milwaukee area Salvage Yard Sells Used Transmissions at Great Prices
When the transmission dies on a Toyota Avalon you have two options: buy a new one, or save big and get a quality, used transmission from Sturtevant Auto Salvage. We buy used and salvage vehicles for cash year round, making sure there's a steady supply of high quality transmissions in our junkyard. Doing a full transmission replacement on a Chevy Impala is time consuming and costly. Transmission repairs and replacements are usually the most expensive jobs an auto repair shop will do.
A new transmission for a Hyundai plus labor will quickly add up to thousands in repair costs. Save money where you can by getting a quality, used transmission for both domestic and import models, including Toyota, VW and Chevrolet, from our salvage lot. High quality, lightly used car transmissions for a Ford Ranger with automatic or manual transmission are waiting for you just south of Milwaukee.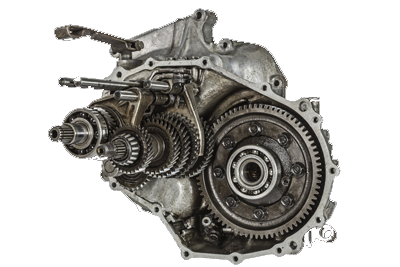 Come browse our 11 acre salvage yard filled with junk cars waiting to donate their used car parts to your vehicle. Many of these cars have perfectly good, used transmissions ready for you to install in your auto. Save big with a used transmission for a Subaru Outback from Sturtevant Auto.
Pick and Pull Milwaukee area Junkyard: Get Used Car Transmissions
Buying a new transmission isn't in most budgets and makes no sense when quality, used transmissions for VW Jettas and other makes are available at Wisconsin's Sturtevant Auto. For those willing and able, pick and pull is always available in our massive junkyard. Look over our huge selection of salvage cars from manufacturers like Toyota, Ford and Hyundai for the exact make and model you need. Automatic or manual, four, five or six speed, Sturtevant Auto has the used transmission your Subaru needs. If you'd feel more comfortable having our staff remove the auto part for you, let us know what you need and we'll pull it. Whether you pick and pull the part yourself or have us do it, you can count on a quality, used transmission to get your car back on the road.
OEM Replacement Parts for Your Transmission
The last thing you should be skimping on is transmission parts. There's no more crucial element of your vehicle, and attempting to lean on aftermarket parts could be a huge mistake. Sticking with OEM replacement parts is definitely preferable.
We've got a huge selection of full transmissions and individual used transmission parts for many, many brands and sub-brands, including:
Fortunately, the price you'd expect for OEM parts is dramatically lower if you buy from our stock at Sturtevant Auto salvage yard near Milwaukee, WI. We offer the most affordable OEM transmission parts in southeastern Wisconsin, giving you a cheap solution to a truly expensive problem.
Used Transmissions for Pick-Up Trucks
Replacing or repairing your trucks transmission through a dealership can end up costing you a few thousand dollars between parts and labor, but if you buy used it can be more affordable than you think. Whether you are looking for an automatic, manual, or a four wheel drive transmission we can help you find just what you need. When choosing used transmission parts you want to have a lot of options to choose from and someone knowledgeable to talk to when purchasing them, at Sturtevant Auto we can provide you with both. We salvage trucks daily to ensure our customers have the best selection of used auto parts in Southeast Wisconsin. Our staff can help you with your selection when just a few questions are answered about your transmission, including year, make, model, engine type, and size. After that we can help you promptly locate the specific parts you need.
Supercar Transmission Replacement
No matter what you're driving its game over if your transmission fails. You can have the biggest, meanest V8 under the hood but if your transmission can't handle the power there's no point. Supercars are no exception. Whether the snap ring in your 91 NSX is causing transmission woes, or the clutch on your Supra is worn to shreds, Sturtevant Auto has the replacement parts you need.
Sell Your Wreck and Shift into Savings
We need your old car to keep a healthy inventory of OEM transmissions in stock. We buy junk cars in Wisconsin and Illinois, selling the usable parts at surprisingly low prices. If you own two trouble cars, we'll pay cash for one of your clunkers so you can repair the other. At Sturtevant Auto, you can sell a totaled Ford Focus and buy a quality tranny replacement for a Dodge Durango without leaving our 11-acre yard. After all, there is no reason to scrap two cars when our salvage yard has the high quality replacements to keep your vehicle shifting smoothly for years to come.
Contact the used car transmission experts at Sturtevant Auto to your vehicle running again.
Transmisiones usadas de la mejor chatarrería en Wisconsin
Cuando su transmisión falla, tiene dos opciones: compra un nuevo o ahorra muchísima dinero con una transmisión usada de Sturtevant Auto. Tenemos 11 acres llena de coches con transmisiones usadas. Nuestra gran variedad de maracas, incluyes Chrysler, Honda, Kia, Toyota y muchas más.
Nuestra variedad de piezas de coches por casi todos los fabricantes de carros es enorme. Y compramos autos usadas por más efectivo de cualquier lugar en Wisconsin o Illinois.
Contacta la mejor chatarrería en Wisconsin, Sturtevant Auto Salvage Yard, para buscar transmisiones usadas hoy.