Satisfied Customer Stories
"I want to thank you for your prompt and excellent service to purchase my 2 vehicles today. I apprec...

They purchased my junk car and I could not be happier with the prompt, professional sevice. They mad...

"Sturtevant is always my first call when it comes to my used auto glass needs." Kent J&F Auto G...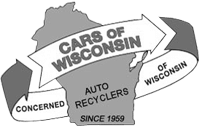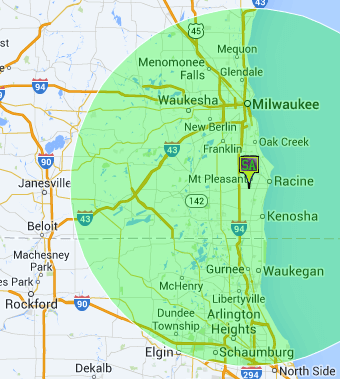 Used Suspension
Wisconsin's Source for Used Shocks, Struts and Suspension Parts
Whether you drive an import or a domestic, you have a lot riding on your suspension system. Worn out, damaged or broken shocks and struts can cause serious problems for any car, even well-built vehicles. Replace a Toyota Camry's old suspension with used shocks and struts from Sturtevant Auto Salvage Yard.
By purchasing junk and used cars for cash, our massive selection of salvage cars has just the used auto parts you need to get your Ford Taurus suspension system back in shape. There is no need to pay high prices for car parts when Sturtevant Auto, located just south of Milwaukee, has exactly what you are looking for at an unbelievable price. Without shocks and struts, your vehicle will not corner, handle or brake properly.
Common Signs There's a Problem with Your Suspension
Hearing a strange new clunking sound in your Chrysler 300C? Does your Nissan Altima rock and lean more than it ever has before? Maybe your Hyundai Santa Fe is pulling left. These are all typical signs there's something going on in your transmission. The problem could be as simple as uneven tire pressure or as complex and expensive as worn struts or shocks.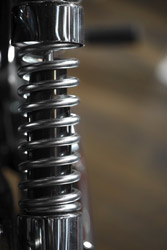 Fix up your suspension with some cheap replacement parts.
You can't ignore these problems. Learn to recognize the common signs your suspension is having problems and get them fixed before the situation gets even worse. Ignoring a problem does not solve it. If you experience any of the following symptoms of suspension issues, get it checked out immediately:
If your Chevrolet Silverado has a bad suspension, you are putting yourself and everybody on the road at risk. Drive on down to Sturtevant Auto, Wisconsin's source for used suspension parts and get your car handling like new without breaking the bank.
Quality, Used Car Suspensions Available at Milwaukee area Pick and Pull Salvage Yard
As your Kia Sorentos' shocks and struts get old, they begin to wear out, providing poor handling and braking performance. Keep your car, van or truck in like-new condition by coming down to Sturtevant Auto and finding the used suspension parts you need on one of our salvage cars. We have a wide selection from all the top foreign and domestic vehicle makes, including Hyundai, Subaru and VW. Our pick-and-pull junk yard lets you find exactly what you need and remove it from the donor vehicle yourself. Or, if you'd rather not bring your tools, our friendly staff is always available to fetch the part you need. Whether your pick the part and pull it yourself or let Sturtevant Auto do it for you, you are sure to find the exact suspension piece your Nissan, Chrysler or other vehicle needs at a price you can afford.
Repair or Replace Your Truck's Suspension with Used Parts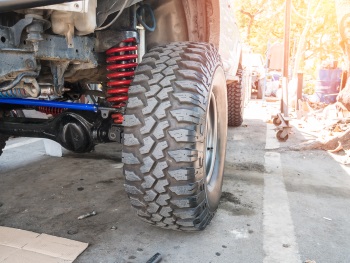 Your suspension is a vital component of your truck running properly and comfortably; it not only connects your truck to the wheels and helps support the weight of your vehicle, but it also enhances steering abilities, absorbs shock, and helps maintain tire contact. At Sturtevant Auto you can trust us to provide you with quality truck parts at an affordable price. Whether you're repairing a few parts on a damaged suspension or replacing it all together we can help you find everything you need. From coils and springs to entire shocks and suspension systems we have a variety of options, just for you. We salvage cars from various locations daily, to ensure that our valued customers have a better chance of finding just what they are looking for. Our knowledgeable staff can assist you with finding your parts and can answer any questions you might have.
Signs of bad struts
Extensive tire or wheel shaking after driving over a bump
Bottoming suspension on uneven roads
Drive isn't as smooth as usual
Body swaying when turning a corner
We Buy Totaled Cars to Provide the OEM Parts You Need
If your 2000 Honda Accord LX needs new struts, do yourself a favor and stop by our 11-acre scrap yard to browse all the quality parts we offer. We offer up to $10,000 for junk cars because we want to offer you the best parts possible. Our inventory is essential to providing our customers with a huge stock of gently used OEM parts, so bring in your old car today and see how much cash you can walk away with.
La fuente por partes de suspensión usadas en Wisconsin
Sin una suspensión que funciona su coche no puede romper o conducir correctamente. Eso puede ser muy peligroso por su y sus pasajeros. Reemplazar su suspensión con partes usadas de amortiguadores y struts de la gran selección de partes usadas en Sturtevant Auto Salvage Yard.
Nosotros reciclamos coches de chatarra, compramos autos usados y tenemos una gran selección de piezas de coches.
Contacta la mejor chatarrería en Wisconsin, Sturtevant Auto Salvage Yard, para buscar una batería apena usada hoy.