Satisfied Customer Stories
"I want to thank you for your prompt and excellent service to purchase my 2 vehicles today. I apprec...

They purchased my junk car and I could not be happier with the prompt, professional sevice. They mad...

"Sturtevant is always my first call when it comes to my used auto glass needs." Kent J&F Auto G...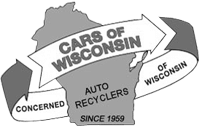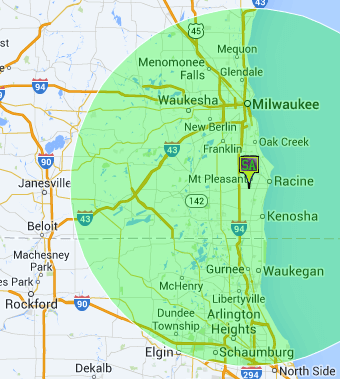 Used Headlights and Components
Buy Used Headlight Components near Milwaukee at the Best Salvage Yard
Without fully functioning headlights, you cannot drive your car at night. If you notice your lights are getting dimmer even though the bulbs are fine, you should replace your headlights before it's too late. Because we buy hundreds of junk, salvage and used cars every year, Sturtevant Auto Salvage Yard has the used headlight components you need to replace your broken ones. Brand new headlight parts for a 2007 Hyundai Elantra from auto stores or manufacturers are expensive and can easily set you back. Buying used car headlight assemblies will save you big without sacrificing performance. Wisconsin residents turn to the used car parts available at Sturtevant Auto Salvage Yard for great deals on used headlight components. Cracked lenses and broken dimmer switches on a 2005 Jeep will not plague you after a short trip south of Milwaukee. We have thousands of headlight components to choose from, just waiting to be installed in your vehicle. No matter what kind of car you drive, be it a Kia, Nissan, Volkswagen or Honda, Sturtevant Auto Salvage has the slightly used headlight components you need at a price you can afford.
Headlight Switches, Brackets and Whole Assemblies at our Pick and Pull Junkyard
If a headlight goes out and you need to do more than just a simple bulb replacement, come to Sturtevant Auto, Wisconsin's best pick and pull junkyard. Our 11 acre junk car lot is full of vehicles of all makes and models. You'll find the exact used headlight part you need, ready to be pulled from a salvage car and installed in your vehicle. Our selection of VWs, Nissans, Chryslers, Fords and other foreign and domestic makes has just the part you need. From a complete, combination type headlight assembly for a 2000 Honda Civic to just the bracket for a 2006 VW Beetle, Sturtevant Auto has exactly what you need. If you'd rather not pick and pull the part yourself, our friendly, helpful staff is always ready to get what you need. Regardless of the used headlight part you need, trust Sturtevant Auto's massive selection of salvage cars to have exactly what you're looking for.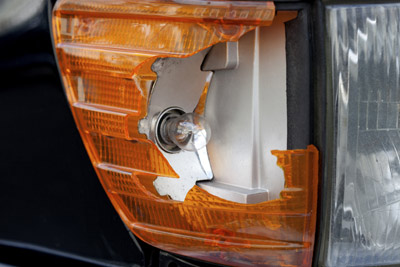 Busted a headlight? We've got cheap replacements for you.
Troubleshooting and Fixing Common Headlight Problems
You can try some simple fixes to repair problems you're having with your headlights. If you've got to whack your headlight to get it to turn on like your grandparents' tempermental TV, cleaning some corrosive leads or simply replacing a bulb could solve the problem. Check out our guide to diagnosing common problems with headlights, and come out to our pick and pull junkyard for some cheap replacement parts if that's what you need.
Browse our Milwaukee-area Salvage Yard for OEM Replacement Headlight Parts
The lower prices for aftermarket headlight parts can be tempting. But what if you could get OEM replacement headlight parts for less than aftermarket? You've got to jump all over it.
We've got the cheapest used headlight parts for many makes and models of the most popular brands and sub-brands of cars and trucks. Instead of rolling the dice with questionable aftermarket parts which may create more problems than they solve, get legitimate OEM parts from Sturtevant Auto for less.
Salvage Used Truck Headlights
Headlights are a very important safety feature on your truck, especially when you are driving at night or find yourself in a situation where you need your hazard lights. A damaged or cracked headlight can also get you unwanted attention and pulled over by the police. At Sturtevant Auto we update our inventory on a daily basis so you can find affordable replacement truck parts for just about any make or model. Let us be your first call when it comes to your headlight replacement needs. Our friendly staff is happy to answer your questions and find the right used part for your truck.
Hidden Headlight Assemblies for Sale
Last seen on the C5 Corvette, pop-up headlights are just plain cool. The style fell out of favor following design restrictions meant to protect pedestrians in a crash, making this iconic look a rare sight. This rarity means parts are hard to come by. Fortunately, Sturtevant Auto often comes across headlight assemblies for a number of cars like:
Corvette C5
Corvette C4
Corvette C3
Corvette C2
And more
Wisconsin and Illinois: Your Junker is Our OEM Headlight Component Inventory
When you get paid for your old, smashed, crashed or totaled ride, you give others access to all the working parts your recycled car has to offer. We can sell quality used parts because residents of southeast Wisconsin and northern Illinois sell us dying vehicles for cash. It's truly a win-win for everybody.
The average cost of a headlight assembly replacement can range from $200-$700. Next time you come in to fix a worn out or damaged headlight with a quality OEM replacement part, thank your neighbor for giving us the inventory, then take advantage of it and save.
Los faros y componentes usados en Wisconsin
Los faros son una característica de seguridad muy importante por su coche. Sturtevant Auto Salvage Yard tiene faros usados y componentes para muchísimas modelos y marcas de coches. El median precio por un faro reemplazo puede ser 200 a 700 dólares. Nosotros tenemos las partes que tú necesitas por mucho menos.
Hay una multitud de problemas que pueden afectar la operación de los faros de su coche. Tenemos una guía para resolver problemas comunes de faros. Nosotros reciclamos coches usados, compramos autos usados y tenemos una gran selección de piezas de coches.