Satisfied Customer Stories
"I want to thank you for your prompt and excellent service to purchase my 2 vehicles today. I apprec...

They purchased my junk car and I could not be happier with the prompt, professional sevice. They mad...

"Sturtevant is always my first call when it comes to my used auto glass needs." Kent J&F Auto G...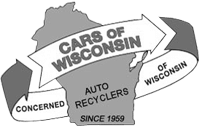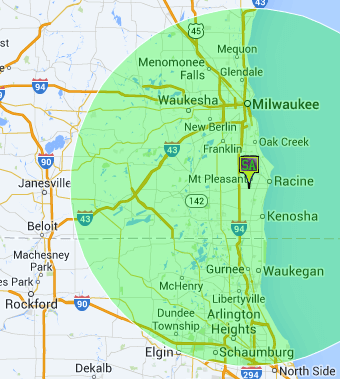 Replacement Parts from Salvaged Subaru Vehicles
Used Subaru Replacement Parts for Sale bewteen Racine and Milwaukee
Sturtevant Auto Salvage Yard has 11 acres of salvage cars, all ready and waiting to donate their used parts to your vehicle. Our junkyard is constantly buying used, salvage and junk Subarus, ensuring our huge salvage yard has parts from a wide selection of models and model years.
Subaru makes good cars, trucks and SUVs, but a blown head gasket, cracked windshield or bent axle will put even a Forester or Outback out of commission. Smaller replacements, like used tires, batteries and auto glass can be found in abundance for many Subaru models. Find just the auto part you are looking for among our hundreds of junk cars, conveniently located between Milwaukee and Racine.
There is no need to pay full price for expensive replacement parts to repair your Subaru Legacy, Impreza, Tribeca or other car. All of Sturtevant Auto Salvage Yard's junk vehicles have perfectly good, used replacement parts for low prices. Save money on car repairs and get your Subaru back on the road with a quality, used car part from Sturtevant Auto Salvage Yard.
Pick and Pull Subaru Replacement Parts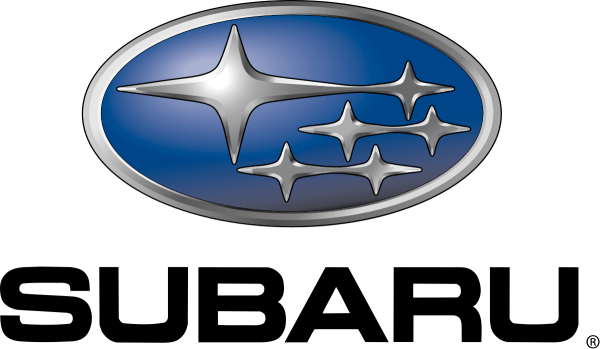 A 2004 Legacy looking for a replacement suspension, battery or transmission can find exactly the right replacement part at an unbeatable price. If the motor and head gaskets on a 2007 Tribeca are intact but the car has body damage, Sturtevant Auto Salvage Yard's junk cars have doors, hoods and other auto body parts you can use to restore it to like-new condition. Whatever used replacement part you need for your Subaru, Sturtevant Auto Salvage Yard has you covered.
Subarus Are Known for Blown Head Gaskets
If you're driving a 1999 Outback, 2001 Impreza, or other Subaru made in the late 1990s or early 2000s, it's only a matter of time before the head gasket blows and ruins your engine. Fixing an engine with a blown head gasket can cost thousands. Instead of wasting money on a dead engine, make the short drive south of Milwaukee to Sturtevant Auto Salvage Yard and browse our acres of used Subarus to find the used engine, motor or other car part you need.
Used Auto Glass Parts for Subarus
There's no reason to overspend on a brand new replacement windshield for your 2000 Impreza. Hundreds of Subaru cars have been junked for many other reasons than body damage. We've got tons of Subarus in stock with perfectly good windshields we'll sell to you at a discount.
Used Car Batteries for Subaru Cars
If the battery in your Subaru fails or has trouble charging, explore a more affordable option than buying new. Stop at Sturtevant Auto; our salvage yard is filled with used Subaru vehicles that have replacement car parts in great condition for you to choose from. The right parts can make a huge difference in the life of your vehicle; get what you need at the best prices by stopping by our south Milwaukee location today!
Subaru Auto Body Parts for Cheap!
Replacing dented or scratched doors and bumpers on your Subaru can be an expensive and a nuisance. You don't have to break the bank to find replacement parts. Sturtevant Auto has a huge selection of used body parts for Subaru cars at incredibly low prices, assuring you find the parts you want within budget.
Shop Discount Engine Parts for Subaru Vehicles
The engine is the heart of your Subaru vehicle, so when it begins misfiring or functioning poorly, Sturtevant Auto is here to help! We have a wide selection of used engines and engine parts for Subaru cars at our 11-acre pick and pull salvage yard. Come on by and find the best used engines for your specific model of Subaru.
Affordable Headlights for Your Subaru
Driving at night with broken headlights on your Subaru is dangerous and illegal, but new headlights can get expensive. Shop at Sturtevant Auto's salvage yard for your replacement auto part needs and save on quality products. You'll find lightly used headlights and other parts to keep your Subaru in peak condition!
Used Car Mirrors for Subarus
Replacing a broken side-view or rear-view mirror on your Subaru car can be expensive if you buy new. When you're looking for high-quality, cheap car parts Sturtevant Auto is the place for you! We have a great selection of used car mirrors for Subarus at great prices. Stop on by and see the savings for yourself!
Discount Rims for Subaru Tires
Want new rims for your Subaru but don't want to spend hundreds of dollars buying them? Check out Sturtevant Auto, where we have a wide variety of used rims for Subaru cars available at great prices! Our pick and pull salvage yard has everything you need for your car's replacement parts.
Used Subaru Suspension Parts
Whether you drive a 2009 Subaru Forester or 2004 Subaru Outback, having a good suspension system is important. Fixing a worn or damaged suspension part can be expensive though. When you're looking to buy used car replacement parts, choose Sturtevant Auto! You'll find used suspension parts for Subaru cars in great condition at incredibly low prices.
Buy Discount Subaru Tires for Cheap!
Driving your Subaru with worn or bald tires can be dangerous and extremely costly if they cause an accident. Buying new tires can be expensive, but you don't have to worry about high prices if you get lightly used tires at Sturtevant Auto!
Used Subaru Transmissions for Sale
Fixing or replacing the transmission in a car is often expensive, and in many cases, not worth the cost. But you don't have to waste money purchasing a brand new transmission, save money with lightly used Subaru transmissions for sale at great prices.
Inexpensive Replacement Subaru OEM Parts near Milwaukee
OEM parts are the best replacement parts for any Subaru model, whether it be a 2004 Forester, 1996 Impreza or 1998 Outback, are OEM parts. Guaranteed to fit and always of the highest quality, OEM replacement parts are the best way to repair your Subaru. Buying OEM parts does not have to be expensive. Come over to Sturtevant Auto Salvage Yard, just outside of Racine, and choose from thousands of OEM transmissions, engines, suspensions and more. We have used OEM rims, used tires and axles at unbeatable prices. Even if you only need something small, like a battery, ball joint or water pump, our huge selection of salvage cars is sure to have what you need. Sturtevant Auto Salvage Yard has all the Subaru replacement car parts southeast Wisconsin needs.
We Pay Cash for Subaru Vehicles
Keeping all our used Subaru parts in stock means we need a steady supply of Subaru vehicles. When your Outback, Impreza, Legacy or other Subaru breaks down, don't accept a dealer's lowball offer. Come to Sturtevant Auto. We'll pay you cash for your car and you can feel good knowing the usable parts will find a new home keeping somebody else on the road. If you're in need of a new car, you can use the money we'll pay you as part of a down payment.
Buy Salvage Subarus to Rebuild or Drive
When insurance companies sell us salvage Subarus, some of them are still drivable. These vehicles are an excellent opportunity for a cost conscious buyer to get a great deal on a car. While we are always willing to help people repair their vehicle with affordable used parts, there comes a time when a new car might be a better investment. You'll find a wide variety of salvage Subaru vehicles for sale at prices you won't find anywhere else.
Contact Contact Sturtevant Auto to get your car back on the road with genuine Subaru auto parts!
*Disclaimer:
SturtevantAuto.com and other marks indicated on our website are trademarks or registered trademarks of SturtevantAuto.com, or its subsidiaries (collectively SturtevantAuto.com), in the United States, Canada and/or other jurisdictions. SturtevantAuto.com's graphics, logos, page headers, button icons, scripts and service names are the trademarks or trade dress of SturtevantAuto.com. SturtevantAuto.com's trademarks and trade dress may not be used in connection with any product or service that is not SturtevantAuto.com, in any manner that is likely to cause confusion among customers, or in any manner that disparages or discredits SturtevantAuto.com. All other trademarks, logo's or slogans not owned by SturtevantAuto.com that appear on this website are the property of their respective owners, who may or may not be affiliated with, connected to, or sponsored by SturtevantAuto.com.